There's Still a Need for a Foreclosure Defense Lawyer in West Palm Beach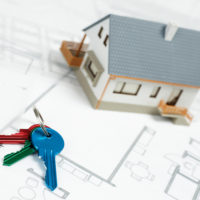 Home foreclosures in West Palm Beach, Florida are not as common as they were a decade ago, but they still happen. In May 2018, the number of properties that received a foreclosure filing in Palm Beach County, FL was five percent higher than the previous month and 19 percent lower than the same time last year, according to RealtyTrac. That leaves some Palm Beach County residents needing a foreclosure defense lawyer in West Palm Beach.
If you are worried about losing your home, call Bruce. S. Rosenwater, a foreclosure attorney in West Palm Beach, today!
Ten years ago, in July 2008, the roof came crashing down on Florida homeowners. In the next year, 403,000 homeowners received a foreclosure notice.  The state of housing in Florida continued to worsen. During the Great Recession, more than one million homes in Florida, about five percent of the state's total, endured foreclosure. Florida was one of the worst-hit states in the housing crisis. While conditions have significantly improved in the past few years, foreclosure is still a risk for many homeowners.
Waiting will not make your foreclosure issues go away. At Bruce. S. Rosenwater & Associates, we can help with loan modifications, short sales, note negotiations, and mortgage modifications. Our office has seen first-hand how acting early has helped clients retain their home and avoid the usual pitfalls that may end up costing more than it should.
Foreclosure can happen to anyone, and it is one of the most significant stresses a person can go through. If your face foreclosure, you need Bruce S. Rosenwater & Associates to help you get through this tough time. We have the experience and knowledge to help. Even if foreclosure proceedings are underway, there is still time to act. Call 561-320-8219 today for a full review of your situation and advice on your next steps. We are a team of foreclosure defense lawyers in West Palm Beach with the experience, resources, and knowledge to help.