Pursuing A Florida Child Support Increase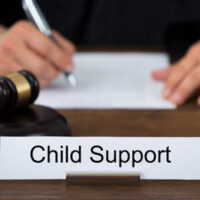 In Florida, child support payments are determined through a process of analyzing the combined incomes of both parents and following Florida Child Support Guidelines. When a divorce is finalized the child support amount is awarded, along with the duration of time that a person is responsible for making payments. But what if you believe the child support payments you receive should be higher?
There are many child-related issues to assess when determining support payments. How much time children spend with each parent and the medical and education needs of the children are taken into account, for example. But often things, including children's needs and parent's incomes, change over time. If you want to pursue a modification to help your family thrive, talk to an experienced West Palm Beach family attorney.
Change In Circumstances and Child Support Review
To successfully achieve a child support modification, you will need to point to a change in circumstances. A change in the income of the non-custodial parent is often the basis for child support review. A 10% or higher pay increase is often recognized as a substantial change, leading to a support payment adjustment.
Similarly, if your ex-spouse has experienced a decrease in income, they could pursue a decrease in the child support amount they are responsible for paying each month. Additionally, the more time that a parent is caring for a child, the less their support payments will be. This makes sense, because they are financially supporting the child under their own roof. For this reason, support could be decreased or increased because the co-parenting scheduling arrangement has shifted.
Expenses Covered Through Child Support
The paying parent does not have any say in how the custodial parent is spending child support payments. But, the payments are to support an acceptable living standard for the children. This could include one or all of the following.
Food and meals, including groceries, dining out, and school meals.
Clothing, such as daily outfits, uniforms, and shoes.
Educational needs, from school tuition to private music classes.
Activities, including summer camp, outings with friends, and entertainment.
Health expenses, such as deductibles, medicine, and out-of-pocket medical fees.
Medical expenses are a strain on many American families. If you are in a situation in which you are unable to pay the high deductibles required for your child's medical care, that could be taken into account as well.
Instead of wondering if a child support increase is possible, talk to a West Palm Beach family attorney. A skilled lawyer will answer your child support questions. And if you choose to move forward, your attorney will help you get the process started and support you each step of the way.
Are you seeking a child support increase? The experienced family law attorneys at Bruce S. Rosenwater & Associates have the skill and knowledge you need to secure the results you want. Our qualified lawyers can look over the details of your situation and strategize a path forward. You need a legal expert working for you, schedule a consultation today.