Your Lawyer Is Part Of Your Support Network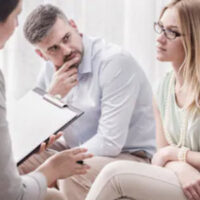 Ending a marriage can be extremely difficult. It is common for individuals to experience a full range of emotions, including sadness and frustration about the divorce and a feeling of relief that they will soon be able to live the life they want. To navigate the process and take care of your overall well being, it is often beneficial to develop a support network.
Who you should surround yourself with when navigating a Florida divorce will depend on the details of your situation. Many find it advantageous to be connected with close friends, counselors, financial advisors, and an experienced West Palm Beach family attorney.
Friends, Family, and Professional Support
Many people rely on close friends and family members to help them through a divorce. After all, ending a marriage comes with many changes to long-term plans and day-to-day schedule adjustments. It is common for people to lean on close friends to talk through personal issues and to ask family members to assist them with childcare. If someone close to you has gone through a divorce themselves, it is possible they can even share coping strategies that worked for them as they went through this life change.
But there are times when it is difficult to confide in people close to you, particularly if they are also confidants of your spouse. When creating a support network, consider friends who are separate from your marriage. This could include people you were connected with before you married or individuals you met at work but developed a personal connection with over time.
And if you need to talk but don't feel comfortable sharing information with anyone in your current social circle, consider connecting with a divorce support group or with a personal counselor. Support groups can reduce any feelings of isolation you are experiencing and can introduce you to positive ways to deal with your frustration and anger. Friendships have been established through support groups as well. When you prefer having a one-on-one conversation, a counselor could provide the support you need. These professionals have devoted their careers to helping people through the divorce process.
Connect with a Florida Lawyer to Protect Your Future
Support groups, counselors, and family members can buoy your spirits and help you move forward emotionally. But you need a skilled West Palm Beach family attorney to protect your financial future.
A lawyer can develop the legal strategy required in order for you to secure assets, establish the custody arrangement you want, and retain property. Plus, seasoned lawyers have connections to other experts, including financial accountants and mental health professionals, if their expertise is needed in order for you to move forward with confidence
Do you have legal questions for a divorce attorney? Support is available. Talk to the legal professionals at Bruce S. Rosenwater & Associates. Our qualified lawyers can walk you through the process and connect you with other experts, if needed. We have the skills, talent, and experience to pave your path to the future you want. Our attorneys work for you, schedule a consultation today.