Mortgage Forbearance During the Coronavirus Quarantine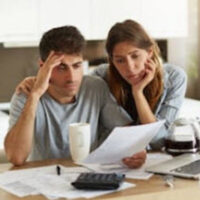 For those who are having difficulty making mortgage payments right now, there are provisions of The CARES Act that may be useful. Due to the national coronavirus emergency, mortgage lenders are offering forbearance  on loan contracts while the state of emergency is still in place. This will allow you to "pause" or reduce your monthly payments.
However, it's important to understand the forbearance  won't erase what you owe. You will, eventually, have to pay the reduced or paused payments in the future.
What Does The CARES Act Do? 
The Coronavirus Aid, Relief, Economic Security (CARES) Act affords consumers some basic protections if (and only if) their mortgage is backed by federal funds. This includes:
A moratorium on any foreclosures; and
A right to forbearance for those who are experiencing financial hardship.
Although The CARES Act only applies to federally-backed mortgages, many states have imposed their own restrictions on foreclosures. Additionally, your lender will likely be willing to work with you at this time, since foreclosing on a house in a bad market is a recipe for lost earnings.
How Will Mortgage forbearance  Work? 
forbearance  allows you to either pause your monthly payments or negotiate reduced payments at least temporarily.
The first question that you will need to ask yourself is this: Can I make my monthly mortgage payments during this time? If the answer to that question is 'yes' then you should continue making mortgage payments as usual. forbearance  is contingent upon some form of financial distress. If you are not financially distressed, then you don't want to try to tap into the resources of those who are suffering financial hardship right now.
If you can't pay your mortgage, you should contact your loan servicer promptly. This may take awhile. Loan servicers are servicing thousands of phone calls right now from concerned homeowners, but you will need to speak with them eventually.
CARES Act Relief Options 
The moratorium on foreclosures will last for 60 days after the passage of the act (March 18). The CARES Act prohibits mortgage servicers from initiating a foreclosure against you until May.
You will also be able to request mortgage forbearance  for the next 180 days, but you must contact your loan servicer and discuss the issue with them.
Florida Relief Options 
The federal protections are available to everyone in the U.S., but individual states are passing relief legislation of their own to ensure their economy doesn't collapse. Florida has been especially hard-hit during this time since so much of our economy depends on travel and access to entertainment. This has prompted CFO Jimmy Patronis to urge lenders to grant 45-day deferments very similar to those afforded during hurricanes.
Talk to a West Palm Beach Bankruptcy Attorney Today 
If you're struggling to make payments on your mortgage right now, then you're not alone. While resources are available, applying for those resources has been tricky. If you need any help, call the West Palm Beach bankruptcy attorneys at Bruce S. Rosenwater & Associates to learn more about how we can help.
Resources:
clickorlando.com/news/local/2020/04/01/banks-will-defer-mortgage-payments-for-customers-unemployed-due-to-covid-19-florida-cfo-says/
consumerfinance.gov/about-us/blog/guide-coronavirus-mortgage-relief-options/
https://www.rosenwater.com/four-tips-for-managing-bankruptcy-stress/