Four Tips for Managing Bankruptcy Stress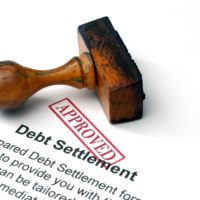 Take it from the from bankruptcy professionals in West Palm Beach: bankruptcy tends to have a negative connotation, but it's an incredible way for honest people to get through tough financial times. It provides individuals a fresh start, which is necessary and provides relief. Sometimes, when we hit rock-bottom, we are given a chance to re-write our futures. Bankruptcy doesn't have to be an ending or even a bad thing! Bankruptcy can be your opportunity to grow and start over. However, the first step in managing this financial predicament is to manage stress. Stress is one of the leading causes of disease.  The experts at Bruce S. Rosenwater & Associates will relieve your bankruptcy stress. With your bankruptcy lawyer in West Palm Beach, you can rest at ease knowing that you have knowledge and advice a phone call away.
Acknowledge the Situation and Your Feelings
The first tip is to acknowledge how you feel and what your current situation is really like. Some people sit in denial for far too long, and this can lead to additional financial problems. By being honest with yourself and with others, you can start to shine a light on what needs fixing. First, know that your feelings are valid. It can be scary to be in such an uncertain place, but note that you are doing your best for you and your family. Repressing the emotions only makes the feelings more intense and more painful. Then, you can look at the chain of events that led to bankruptcy. Which were out of your control? Which could have been avoided? Don't be hard on yourself, but learn from any mistakes. The offices at Bruce S. Rosenwater & Associates are just a phone call away.
Understand Bankruptcy Better 
Bankruptcy can be scary until you truly understand the entire procedure. Most people prefer to hire a bankruptcy lawyer, as they often need information about the process. Hiring an expert ensures that you have answers to your questions and that you have a steady hand to rely upon when the going gets tough. The experts at Bruce S. Rosenwater & Associates can explain bankruptcy to you in depth, while still providing a plan of action to address your situation.
Financial Improvement Plans
Once you are aware of what has gone wrong, you can start making a list of what can go right. Did you know that it's not true that bankruptcy means you can't get your credit scores back up? Did you know that you can start receiving credit offers as soon as a few months after filing? These are all surprising to those who are just starting along the journey. By making a financial improvement plan, you can create a realistic timeline that incorporates your budget, your income, and more. Our professionals can help.
At Bruce S. Rosenwater & Associates, we know how challenging it is to face bankruptcy. It can feel like a failure, but we assure you that this is just the beginning. With our bankruptcy lawyers in West Palm Beach, we can help you navigate the complicated waters of bankruptcy, educate you with facts and tips, and lend a helping hand. We're here to aid you when you need assistance the most. Call us today at (561) 320-8219.