Elizabeth Chambers Files for Divorce After 10 Years with Armie Hammer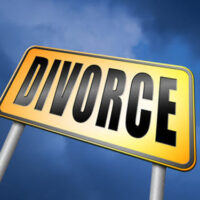 Thirty-seven-year-old Elizabeth Chambers has filed for divorce from husband Armie Hammer in Los Angeles. The filing occurred the same day that the couple announced their divorce on social media.
The couple told fans that after ten years as best friends, soulmates, and then parents, it was time to turn the page. The couple also asked the public for privacy as they work through this next phase of their lives.
The couple has two children together, Harper Grace (5) and Ford Douglas Armand (3). In May, the couple enthusiastically celebrated ten years together over social media. Chambers told fans that she was "beyond grateful" for Hammer.
In June, Chambers celebrated Father's Day with Hammer telling fans that her babies could not ask for a "more adventurous or entertaining dad".
The Couple is Now Separated 
It's not clear what caused Chambers to do an about-face and move on with her life and what Hammer's role was in that decision. It is likewise not immediately clear if the couple experienced issues during the coronavirus quarantine.
The coronavirus has been the number one reason for many celebrity divorces. It continues to be a major problem for couples all over the United States, China, and elsewhere where quarantines have been imposed.
Chambers revealed that the couple and their children were quarantined in the Cayman Islands. This was not something that they had planned. The couple had flown from LA to NYC and then the Caymans when they decided to stay for a while. The couple said that they made this decision for the "health and safety" of their family.
The Cayman Islands was among the places that enforced strict lockdowns and curfews. Chambers said that the Cayman Island government was handling the situation "extremely well" as compared to our own government.
Armie Hammer lived in the Cayman Islands for five years when he was seven years old. His family then returned to Los Angeles. The social media post that discussed their choice to remain in the Cayman Islands was dated April 16.
It's difficult to say how many divorces precisely were spurred on by the coronavirus. Many couples who quarantined together have announced plans to divorce. Others may still be waiting for the quarantine to pass before announcing their plans.
What's clear is that many marriages are not surviving the intense uncertainty of the coronavirus. Why couples are choosing to place more uncertainty into their paths is unclear. In many cases, simply being in close quarters without the ability to go outside has placed serious stress on the marriage. In more cases, and especially those not involving celebrities, finances have been a major stressor on marriages.
Talk to a West Palm Beach Divorce Attorney 
If you're ready to move onto the next phase of your life, consult with the West Palm Beach divorce attorneys at Bruce S. Rosenwater & Associates. Our attorneys will discuss your options and advocate for your interests throughout the process.
Resources:
foxnews.com/entertainment/armie-hammer-wife-elizabeth-kids-quarantining-cayman-islands
foxnews.com/entertainment/armie-hammer-elizabeth-chambers-divorce-10-years-marriage
https://www.rosenwater.com/neil-gaiman-and-amanda-palmer-announce-divorce/