Zooey Deschanel and Jacob Pechenik Officially Divorced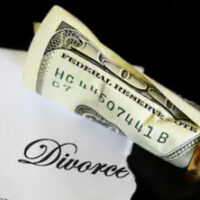 Zooey Deschanel and Jacob Pechenik have officially finalized their divorce, according to sources. The filing was completed in L.A. Superior Court. The couple will both have joint custody of their two children.
Deschanel officially changed her last name to Pechenik when the couple married. She will change her last name back to Deschanel. The couple's two children, Elsie Otter and Charlie Wolf will also have Deschanel as part of their names. The couple stated that giving the children Deschanel's last name would help clear up any legal confusion that might occur if Zooey is traveling with her children.
Why Did They Split? 
The couple announced that after several years of marriage, they were much better off as friends, business partners, and co-parents than they were as a couple. They filed for divorce in October.
Less than a week after Deschanel and Pechenik had announced their intention to divorce, Zooey confirmed that she was dating Jonathon Scott whom she met on the set of Carpool Karaoke. Deschanel had also been married to Death Cab for Cutie lead singer Ben Gibbard. They finalized their divorce in 2012 after three years of marriage. Deschanel's marriage to Pechenik lasted four years.
Private Judges for High-Asset Couples 
Divorce is difficult for high-asset couples for one reason. Their assets and holdings must all pass through probate making it public information. For that reason, most high-asset couples opt for mediation or the use of a private judge which allows them to keep the particulars of their asset division from the public eye.
Mediation works great for couples who are on the same page. Instead of standing in court in full view of the public, they can hire a mediator who helps them both draft a divorce decree. However, private judges perform a different role. Hiring a private judge is still a process of litigation, it's just kept from the public.
One of the major drawbacks to a private judge is the cost involved in litigation. Private judges tend to be very expensive to hire. They are usually either retired judges or attorneys who work family law. They are not mediators. Mediators help a couple draft a divorce decree that both spouses can live with. A private judge, on the other hand, makes rulings that have the weight of law behind them.
Due to the expense of private judges, only high-asset couples hire them. Essentially, you have both the expense of litigation and the expense of hiring the individual who will stand in as the judge. This can be incredibly costly, but when a couple cannot come to terms together and needs the aid of an objective independent party, a private judge offers them the privacy of mediation with the authority and finality of litigation.
Talk to a West Palm Beach Divorce Attorney Today 
If you have any questions regarding divorce, call the West Palm Beach divorce attorneys at Bruce S. Rosenwater & Associates today. We will be more than happy to answer any questions you have on procedure or address your concerns about privacy and other considerations. Call today to learn more!
Resource:
pagesix.com/2020/06/24/zooey-deschanel-and-jacob-pechenik-settle-their-divorce/
https://www.rosenwater.com/elizabeth-chambers-files-for-divorce-after-10-years-with-armie-hammer/