Can Men Seek Alimony In FL?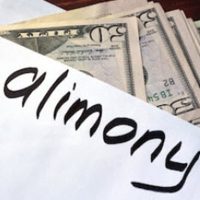 If you are wondering if it is possible for a man to receive alimony after a Florida divorce, the answer is yes. Sometimes referred to as maintenance payments or spousal support, alimony is a payment that is determined by the needs of one spouse and the other party's ability to pay.
While it is sometimes assumed that only women receive alimony from men, that is not always true. Because more and more women have become the higher earners of families in the last couple of decades, the determination of a man receiving an alimony award has increased. One report states four out of 10 families have a woman as the primary breadwinner.
Navigating a Florida divorce can be complicated, but you may be able to achieve your post-divorce life goals with the guidance and support of a skilled West Palm Beach family attorney. Finances is one of the main issues many couples argue about when a marriage is ending, but resolutions are possible through negotiation and a clear understanding of Florida family law.
Factors Considered by Florida Courts
In the state of Florida, both men and women can seek alimony during a divorce. When spousal support is being considered, the following factors are assessed:
the length of the marriage
income of each spouse
standard of living during the marriage
earning potential of each spouse
All of these factors will play a role in determining whether to award alimony and how much to award. This is true if it is a man or a woman seeking spousal support. However, it is worth noting that alimony awards to men are less common, so they may be more difficult to obtain without legal representation.
When you have an experienced family lawyer guiding you through the process, they will be sure that all of the needed financial evidence is compiled. Proof of the need for alimony can then be shared with the other party's attorney, or to a Florida court if it's not possible to reach an agreement through negotiation.
Talk to an Experienced Florida Divorce Lawyer
Many who are seeking Florida divorces have never been through the process before. Of it they have, they ended a marriage in different circumstances, possibly when income and assets were far lower.
Be sure you're reaching an agreement that will allow you to move toward your future with confidence. If you believe you are entitled to alimony, bring the documentation you have regarding your marital finances to the attention of a West Palm Beach family attorney. Because seasoned family lawyers work on an array of divorce cases, they can advise you on how to proceed once they are familiar with the facts of your situation.
Is alimony a possibility for you? Whether you are a wife or husband seeking a divorce agreement that includes spousal maintenance payments, share your concerns and objectives with a skilled Florida legal team. The lawyers at Bruce S. Rosenwater & Associates will listen carefully to your circumstances and strategize the optimal path forward. Book your free initial consultation today.