Gathering Data Through The Discovery Process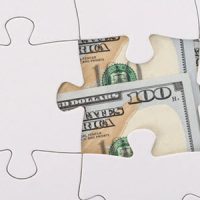 Finances are managed by different families in different ways. For instance, some spouses share all of their information with one another, including their income and bonus structure, investments, and savings plans. Other spouses choose to handle their own separate finances while married, splitting expenses but not discussing account balances. There is no right or wrong, but if the marriage comes to an end, all assets need to be assessed. A discovery process is when both parties exchange financial information, full disclosure is required for a complete divorce agreement.
The information gathering stage of a legal case, divorce discovery often involves reviewing all financial assets of the last 2-5 years, both marital and nonmarital accounts. If you are seeking information from your spouse or you have received a request from a lawyer to share your own financial data, talk to a West Palm Beach family attorney. A seasoned lawyer will guide you through the process and advocate for your interests.
Official Notices and Requests to Produce
While divorce can be stressful, emotional, and time consuming, there are things you can do to help the process along. For example, when you are gathering financial documentation, your lawyer can inform you on how to share the information. When one or both spouses are exchanging digital files, boxes of receipts, and piles of invoices written long hand, it will increase their legal charges and could delay the process.
Once you and your lawyer have discussed the need for discovery, it is possible your attorney will send the other party and their attorney an official notice, a request to produce, meaning it is time to exchange and review financial documents, including the following:
Paycheck stubs and bonus statements
Tax returns
Bank account statements
Investment balances
Retirement statements
Of course, most people don't have all of this information on hand, but you can contact financial institutions to access the data required. When both spouses are open to being civil and pursuing an uncontested divorce, cooperation surrounding discovery is typically not an issue.
When a Spouse Refuses to Comply
If your spouse is not turning over their financial documents, there are a few different legal tools that can be used. One is a motion to compel, which is when one party asks a Florida court to order the other individual to comply with discovery requests.
New information is often brought to light during the discovery process. Having a complete picture of your marital finances and the individual holdings of you and your spouse supports a complete and fair divorce agreement. Data review combined with a clear picture of your objects can fortify your future. To learn more, speak to a West Palm Beach family attorney.
Have ongoing financial disputes led to ill feelings between you and your soon-to-be-ex spouse? Fully reviewing marital finances now could shield you from future legal disputes. The legal team at Bruce S. Rosenwater & Associates can help. Lean on attorneys who have the background and knowledge to make your post-divorce goals a reality. Book your free initial consultation today.