Martha Suglaski and Robert Reich Begin High-Profile Divorce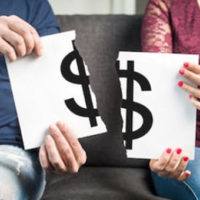 Robert Reich has filed papers to petition the court for a divorce from his wife who happens to be high-profile media personality, Martha Sugalski. The two spoke at length about their difficulty conceiving children after a number of failed attempts and at least one miscarriage. They also spoke openly about the joy of having triplets after a fertility clinic was involved. Now, six years later, they're about to embark on a high-profile divorce after Reich told a judge that his marriage was irretrievably broken.
Reich is seeking spousal support from his wife, who is one of the most recognizable figures in Central Florida media and apparently paid very well. Florida law permits this. When there is a disparity between two spouses in terms of income, temporary orders of support are the norm. However, Reich, a businessman, appears to be bringing in money himself and has the education and acumen to make money in the future.
Sugalski Counter Sues 
Sugalski is claiming that her husband forged her signature in an attempt to move some of her retirement assets. She also claims that her husband attempted to take out a loan in her name. She is also seeking spousal support from her husband, permanent spousal support.
Reich claims that he nets a little under $100,000 a year. Meanwhile, Reich also claims that his soon-to-be-ex-wife makes roughly five times that. Further, Reich contends that Sugalski has failed to make payments on the home that they both own despite having the financial resources to do so.
Many Marriages Fail When Money Becomes a Problem 
This an a divorce that could get out of hand quickly. Both spouses will be expected to be completely honest about their financial holdings. This includes businesses, retirement assets, investments, and their home. Sigalski claims that Reich has several debts that will also need to be divided. At least some of those debts, however, she claims should be solely Reich's.
In cases like these, the process of untangling the financial lives of two people can be very complicated. Both have significant assets and investments and since the couple has been together over a decade, some of the equity can be property of the marriage and the rest of it might belong to Reich. Appraisers will have to be brought in to determine what equity is property of the marriage and what isn't.
This tends to be expensive, but necessary, especially when two spouses are lobbing financial accusations at one another. One of the other problems, Sugalski has noted, is that litigated divorces are a matter of public record. Sugalski is currently lobbying the judge to seal records associated with the divorce as she is worried that it will tarnish her good name. The court granted that request.
Talk to a West Palm Beach Alimony Attorney Today 
If you're untying the knot, the West Palm Beach alimony attorneys at Bruce S. Rosenwater & Associates can help advocate for your interests. Talk to us today to set up an appointment and we will ensure the best outcome for you and your children.
Resource:
orlandosentinel.com/entertainment/tv-guy/os-et-wftv-anchor-martha-sugalski-sued-for-divorce-20190820-rg4y5tt4wjdx7nearxnznjno2m-story.html