When Alimony Lawsuits Get Ugly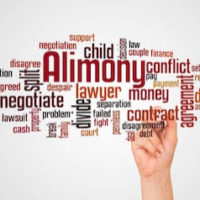 The Tampa Bay Times recently ran a piece detailing just how ugly alimony lawsuits can get. Former husband Dr. Mark Flood and his ex-wife Blake Taylor had to come before a judge to determine why Flood was behind on his alimony payments, why those payments were always late, and why he had allowed his former wife's health insurance to lapse. The attorney for Taylor detailed how she has a circulatory problem that causes her to faint often and just how badly she needed checkups and treatments for this condition.
Meanwhile, attorneys for Flood argued that she was conning the court and faking her ailment in order to get another month out of her former husband.
This case was significant for a number of reasons and it brought many women who were former first wives and who depended on permanent alimony to support the woman who hadn't received any support from her ex-spouse over the course of a 12-month period
This Battle Underscores a Larger Battle 
Recently, a family law PAC formed around legislative changes to Florida's rules on permanent alimony. The PAC is lobbying for legislation that would introduce limitations on alimony making it more similar to child support. This PAC is composed primarily of second wives and their husbands who pay alimony to their first wives. On the other side of the issue are the first wives who rely on that alimony to make ends meet.
Alimony remains one of the most hotly contested issues in a divorce. Even couples that agreed to mutually part and go their separate ways find themselves fanning the fires of rage. Instead of dissipating over time, the feelings grow stronger and stronger. Judges are forced to resolve issues over late payments, unmade payments, requests to reduce payments, and requests to increase payments. The question then becomes: How should alimony be decided?
The PAC that represents ex-husbands and their new wives contend that Florida makes a determination based on one ex-spouse's need and the other ex-spouse's income. This leads to wildly different results in different, yet similar, cases. In 95% of these cases, the question remains simple to address. That's because the spouse who is doing the paying doesn't have significant income or assets to divide with the other spouse. It's those 5% of cases when there are serious assets at play that create the problem.
Modifying Existing Alimony Agreements 
Many of the ex-husbands and their new wives are saying that they're paying too much and for too long. In some cases, spouses receiving alimony acquire new jobs and advanced degrees and their former spouses are still paying the same amount they were paying before they acquired more income. It can be difficult for a former spouse to justify making those payments. Nonetheless, courts often default on keeping things the way they are as opposed to changing them. In other cases, it becomes difficult for ex-spouses to recover the alimony they're owed. So right now, it's a system that no one is happy with.
Talk to a West Palm Beach Alimony Attorney Today 
If you need to modify an existing alimony arrangement or enforce a court order, a West Palm Beach alimony attorney at the office of Bruce S. Rosenwater & Associates, P.A. can help. Talk to us today and we can begin discussing your options.
Resource:
tampabay.com/florida/2019/04/11/in-florida-the-fight-over-alimony-can-be-brutal/