Hulk Hogan Forced to Pay Legal Fees in Bitter Divorce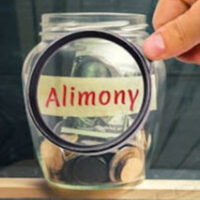 Hulk Hogan, whose real name is Terry Bollea, was ordered by a Florida judge to pay over $180,000 in legal fees to his ex-wife after a judge accused him of the rapid escalation of divorce proceedings.  Judge Peter Ramsburger ordered Hogan to pay his ex-wife's legal fees within 30 days of the ruling.
Hogan married his wife Linda Bollea in 1983 and the two stayed married until 2009. After the divorce, however, things did not go as smoothly as hoped. The Hulk has apparently been delinquent on alimony payments to his ex-wife forcing her to go back before a judge. Now the Hulk will end up paying for her extensive legal fees as the judge has found cause to blame him for the repeated appearances before the bench.
Hogan's Ex-Wife Does Well in the Settlement 
Part of the ire that Hogan is no doubt feeling right now is owed directly to how well his wife did in the divorce settlement. Linda Bollea was found entitled to 70% of their liquid assets and properties, and 40% of Hogan's $115 million Gawker Settlement.
Hogan sued Gawker after they published a racist sex tape that ended Hogan's relationship with WWE. Hogan apologized for the racial slurs but also admitted he was racist "up to a point". Hogan sued Gawker and won.
However, Hogan's dealings with his ex-wife have been less successful. Linda Bollea's attorney accused Hogan of consistently failing to turn over discovery documents and otherwise frustrating their cause of action to recover unpaid monies owed from the divorce settlement.
Judge Ramsberger agreed, finding that (had Hogan accommodated discovery requests made by his ex-wife through her attorney) the petitioner (his wife) would have saved a considerable amount of time and money doing whatever they had to get the discovery documents. The judge accused Hogan of acting in bad faith.
What Happened?
Essentially, Linda Bollea went unpaid for monies owed. Her attorney requested information from Hogan and his associates concerning the state of his finances. Hogan refused to provide this information, instead stalling as long as he could to force the Linda Bollea to call a hearing. At the hearing, Bollea and her attorney explained that they have been waiting on information related to the discovery of documents that would show Hogan was in noncompliance with the terms of the divorce settlement. The judge ruled that, because Hogan had acted in bad faith, Linda Bollea was entitled to be reimbursed for her legal and court fees alongside any other costs associated with Hogan stalling. In addition to those fees, Hogan will be required to pay an additional $10,000 on taxes accrued. It was a stiff penalty, but one that Hogan brought on himself.
Talk to a West Palm Beach Divorce Attorney Today 
If your ex is trying to stall proceedings or acting in bad faith, the West Palm Beach alimony attorneys at the office of Bruce S. Rosenwater & Associates will hold them to task and cost them more money. Talk to us today for more information.
Resource:
foxbusiness.com/personal-finance/hulk-hogan-180k-divorce-judgement-florida-judge
https://www.rosenwater.com/how-is-alimony-determined-in-a-florida-divorce/