What Does The Term Successful Divorce Mean?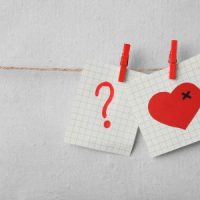 Success is not a word people often think about when they are entering the divorce process, but there are truly successful outcomes, even during a time of life that can be emotional and stressful.
For example, when you outline what outcomes you are seeking and are able to achieve those goals with the support of a skilled West Palm Beach family attorney, the process could be deemed a success.
Taking Stock of Your Finances
How assets and debts will be separated is a large part of the divorce process. And it can also be beneficial for you to review what you believe your financial picture will look like once the divorce is finalized in order for you to obtain a resolution that will allow you to thrive.
For instance, when initially talking to an attorney, let them know what you are hoping to achieve and why you believe it would be fair for that goal to become a reality. So, if your spouse makes a lot more money than you but you supported them while they were working toward the advanced degree that resulted in the high income, let your lawyer know. Divorce agreements review the financial health and monetary histories of families in order to outline an agreement that is full and fair.
Successful Kids Could Be Part of the Equation
Parents who are beginning the process of co-parenting when they separate may decide that a successful divorce is one that allows kids to thrive once a divorce is finalized. This means setting up a situation so that kids can smoothly transition from growing up with both parents in one home to moving between households.
What a successful co-parenting agreement will look like will depend on the needs of the children and their parents. Clear, detailed parenting plans are often best as they provide guidelines for parents to follow as they adjust from being spouses to having a relationship as co-parents.
West Palm Beach family attorneys have worked on a wide range of divorce cases and will work toward whatever you believe would lead to a successful divorce. For some people, this includes retaining investment assets in exchange for ownership of marital properties while others are focused on having their children with them for specific times of year, such as a religious holiday. Once an attorney is familiar with the facts of your marriage and your aims, a path forward can be strategized.
What divorce terms would lead to you using the word success? There are many factors to consider when pursuing a divorce, including asset distribution, property ownerships, child custody arrangements, and whether or not spousal maintenance and child support payments will be included. Often it is possible to negotiate to an agreement both spouses are comfortable signing. When that is not possible, mediation or litigation could be an option. Bring all your questions and concerns to the attention of the legal team at Bruce S. Rosenwater & Associates. Your post-divorce goals could be possible, book your free initial consultation to learn more.