Woman Wins "Landmark" Ruling in British Divorce Case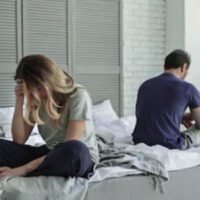 In divorce news from across the pond, a woman was awarded an extra £400,000 on top of half of the marital estate. Why? Because she says she sacrificed her career as a solicitor so that she could raise the family's three children. This ruling could have major implications for British couples looking to untie the knot. Her husband, who is also a solicitor will be required to pay his former spouse for the time she spent rearing her children.
Of course, this would never happen in America, would it? The answer is probably not. In the U.S. we divide marital properties based on equitable distribution (and not necessarily equal distribution). In other words, if one spouse sacrificed their career to stay home and raise children, the court would take this into consideration when dividing the marital estate.
Understanding the American vs. British System 
While some states still have laws on the books that require judges to split marital estates 50/50, the U.S. system takes into account that one spouse may contribute to the marriage in non-financial ways. For instance, preparing meals, raising children, and keeping house are all forms of labor that do not necessarily translate into deeper pockets.
When dividing an estate, the court takes several factors into consideration. One major factor is the earning power of both spouses.
In the situation discussed above, the wife, who graduated with her law degree from Cambridge, sacrificed her career in order to stay at home and raise the children. The judge overseeing their case ruled that this created a "relationship-based disadvantage" as her husband was still able to enjoy his career. The couple's estate was estimated at £10 million. She will get half that plus an extra £400,000.
In Britain, a spouse in a divorce must prove that a "relationship-based disadvantage" caused a financial injury that they deserve to be compensated for. This compensation is on top of what their share of the marital estate would be.
In America, if there is a relationship-based disadvantage such as one spouse being the primary breadwinner, the courts will compensate the spouse either in the division of marital assets or by requiring the other spouse to pay alimony as compensation. Often alimony and asset distribution are closely linked. But for obvious reasons, a spouse who doesn't work would be at a monetary disadvantage if the relationship went sour and divorce ensued.
The court would consider this when awarding alimony and dividing up the marital estate. It is one among many factors that can impact a divorce settlement.
Talk to a West Palm Beach Divorce Attorney Today 
If you're thinking of untying the knot, contact the West Palm Beach divorce attorneys at Bruce S. Rosenwater & Associates today to learn more about how we can help you protect your interests before, during, and after your divorce.
Resource:
theguardian.com/lifeandstyle/2020/feb/28/woman-wins-compensation-for-stymied-career-in-landmark-divorce-case
https://www.rosenwater.com/the-divorce-rate-declines-as-couples-marry-later/