The Courtney Stodden Divorce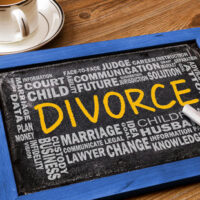 At the age of 16, aspiring pop singer and model, Courtney Stodden married acting teacher Doug Hutchison who was then 50. Hutchison did not realize that she was a teenager when the two began their courtship over the internet, but after six months of chatting online, the two fell in love before ever having met. When Hutchison realized how young Stodden was, he told her parents that he would stop contacting her if they disapproved—but they didn't. In fact, they encouraged their romance and the two were married in 2011 with her parent's consent.
Now, nine years later, the two are finally divorced after announcing their plans to divorce in 2013—two and a half years after they tied the knot. According to Hutchison, he was disowned by his family for marrying Stodden, fired by his agent, and even received death threats.
Stodden told reporters that the main cause of their breakup was the 34 year age gap that separated them.
As of January, the two were finalizing their settlement. 
Stodden Discusses Her Suicide Attempt 
In 2019, Stodden reportedly tried to kill herself by hanging. The actress and reality TV star said that she had struggled with depression for several years and she couldn't find a way out of the pain she felt. However, in her most recent video, she says that she feels "super strong" and ready to talk about the incident.
Stodden suffered a miscarriage in 2016 and in a plot point straight out of fiction, she used a lifelike doll to help her through the process of grieving for her unborn baby.
Hutchison, who is also an actor, is best known for his role in The Green Mile and on the hit television series Lost. 
Terms of Their Divorce Settlement 
The terms of their divorce settlement state that Stodden and Hutchison will split their bank accounts in half as well as their life insurance policy. Additionally, Stodden will be responsible for covering the debts on three credit cards while Hutchison will be responsible for one. Stodden got to keep all of the furniture and appliances and Hutchison got the pair's greyhound dog, his retirement funds, and a Jeep.
While it's easy to blame Hutchison for this mess, it is unlikely that their age discrepancy figured into the divorce settlement. Stodden, who likely has better earning power than her ex-husband, was saddled with most of the debt even as the couple divided most of their assets down the middle.
Since Stodden's parents consented to the marriage, it was legal, if bizarre, and thus could not be considered an aggravating factor against Hutchison in the settlement. The divorce appears on the surface to be amicable.
Talk to a West Palm Beach Divorce Attorney 
If you're having difficulty in your marriage and are contemplating divorce, the West Palm Beach family attorneys at Bruce S. Rosenwater & Associates can help protect your interests moving forward. Talk to us early in the process and let us know what your goals are and we can begin determining the best course of action to take.
Resource:
upi.com/Entertainment_News/2020/01/21/Courtney-Stodden-finalizes-divorce-3-years-after-split/5951579626579/
https://www.rosenwater.com/when-does-a-prenuptial-agreement-make-sense/