Oil Executive Gets $38M Judgment Overturned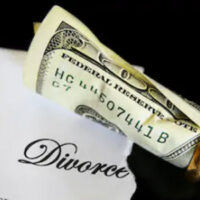 In his ongoing legal battle with his ex-wife, Todd Kozel managed to overturn a $38 million judgment in his wife's favor. Kozel, who has since remarried, divorced his then-wife Ashley in 2010. Kozel was ordered to pay his wife the enormous judgment after failing to turn over 23 million shares of his former company, Gulf Keystone Petroleum Ltd. Kozel was ordered to turn the shares over in 2012, but the judge ruled that because he was late in doing so, he now had to pay her $38 million. Ashley argued that because he was late in turning over the shares, she lost out on an opportunity to sell them when the market was still hot. The judge agreed and ordered Kozel to pay $38 million instead.
Kozel's attorneys argued that the family court judge did not have the jurisdiction to rule in a breach of contract case. Kozel, in turn, argued that the shares he turned over were worth over $100 million while his wife maintained that they were worth much less.
Florida Court Sides With Kozel 
The Second District court of appeals sided with Kozel in this instance. They did not, however, make a judgment on the veracity of either party's claims. The court essentially ruled that awarding a money judgment in lieu of a property transfer was outside of the scope of their jurisdiction. Ashley can still file a civil suit to recover money she lost when Kozel failed to turn over the shares in a timely fashion.
In the meantime, the battle between the former spouses has turned quite bitter. Kozel's attorneys allege that she is in a scorched earth battle to defame her husband after he remarried. Ashley's attorneys claim that Kozel committed fraud against the court during the discovery process in an attempt to either conceal or inflate the value of certain assets. They claim Kozel produced falsified documents to effectuate a fraud on the court. This allegation appears to have the ear of the federal government.
Federal authorities filed a criminal case against Kozel for allegedly attempting to hide assets in an overseas account that would have cheated his wife out of millions of dollars. That case is still pending and Kozel has pleaded not guilty to all charges.
It's unclear, however, if this appeals court decision will impact Kozel's criminal trial. Logistically, if Kozel did not underpay Ashley as is being alleged by her side, it remains to be seen whether or not the federal accusations will retain their teeth. On the other hand, it may not matter whether or not Kozel underpaid Ashley if he falsified documents during discovery.
Hiding assets from a soon-to-be-ex-wife is not unusual. It is, however, illegal.
Talk to a West Palm Beach Divorce Attorney Today 
Do you suspect your ex of hiding assets during your divorce? The West Palm Beach divorce attorneys at Bruce S. Rosenwater & Associates are no stranger to devious tactics. Talk to us today and let us help.
Resources:
nypost.com/2018/12/18/former-oil-exec-busted-by-feds-for-scamming-ex-wife-out-of-millions/
nypost.com/2019/12/02/ex-oil-exec-todd-kozel-wins-court-victory-over-38m-divorce-judgment/
https://www.rosenwater.com/caitlyn-jenner-talks-about-her-2014-divorce/