Study: Your Grandma Likes To Party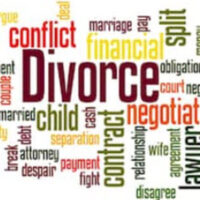 A recent study surveyed Colorado women over the age of 50. One of every 10 women surveyed said that they drink more now than they did in their 20s. While midlife crises in men generally take the form of a gym in their garage and new sportscar or motorcycle, apparently, women are partying more than they ever have before, even during their college years. But don't get your hopes up, older guys, the study also indicates that the amount of drinking 50+ women did actually increased during the pandemic.
Why are 50+ women drinking more? 
If you haven't heard the term "gray divorce" by now, then you've missed out on a valuable concept that is key to understanding the current state of American culture. All those Baby Boomers who boomed a society's worth of babies post-WWII are now joined by disaffected Gen-Xers in the 50+ demographic. While it's unclear which generation is contributing more aged drinkers, in either case, gray divorce may be one of the most significant driving factors.
Consider a woman in a marriage for 20-30 years of her life wishing that things were the way they were when she was in her 20s. Such a woman may spend more of her time at the casino or bars since she is no longer tied down by a husband or her children. Such a woman would prefer a more active social life. That would include drinking more often.
The desire for this kind of freedom is a major driver for gray divorce. Today, couples that have spent the last two decades barely tolerating each other are going their separate ways once the kids are sent off to college.
Others blame television shows, especially reality shows, which are quite popular with older women and show younger folks socializing with alcohol. Alcohol remains a staple of many series that include professionals like law dramas. Is marketing having an influence on the consumption of alcohol in older women?
It's most likely that older women see that younger women are marrying later in life, enjoy more personal and professional freedom, and want lives like that free of responsibility and loaded with free time. Marriages that would have been forced to remain intact no longer are, and women are exploiting this to live freer, if shallower lives, devoid of emotional responsibility to their partners and children.
While some see this as a major threat to the stability of the American family, others see the situation as the natural evolution of female liberation that took place alongside other civil rights victories in the 60s. The fact that older couples are divorcing with more frequency is a statistical certainty, however, even if the reasons for the spike aren't necessarily obvious to identify.
Talk to a West Palm Beach Divorce Attorney 
The West Palm Beach divorce lawyers at Bruce S. Rosenwater & Associates represent the interests of spouses attempting to divorce their partners. Divorce is a complex and stressful period. Our attorneys have decades of experience helping spouses protect their future interests. Call today to learn more about how we can help.
Resource:
kdvr.com/news/problem-solvers/study-1-in-10-colorado-women-over-50-drinking-more-now-than-in-their-20s/