Divorced Mother Helps Women Facing Divorce Achieve Financial Independence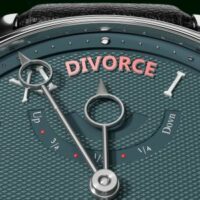 About 80% of single-parent households are ruled by moms who face major financial issues post-divorce that their former husbands do not face, according to Emma Johnson, who helps divorced moms achieve financial independence post-divorce. She believes that moms unjustly bear the burden of financial struggles related to the rearing of children after divorces have been finalized. She may have a point. Not every husband is capable of providing monthly child support or alimony. In this article, we'll take a look at her argument.
50/50 child-rearing responsibilities
At the heart of her argument is the advocacy for a different means of dividing parenting time. Often, moms get saddled with the kids throughout the workweek and are responsible for seeing them safely sent to school and feeding and clothing them. One possible solution would be to split parenting time right down the middle so that each spouse is contributing to the child-rearing equally. Johnson believes that often, women are forced to forgo their careers to dedicate their time to their children. The children would be less of an obstacle if parenting duties, like marital estates, were split down the middle.
Her research suggests that moms who split parenting time with dads are three times more likely to earn more than $100,000 a year. Nine in ten single moms say that they could devote more time to their career if their former husbands picked up some of the slack.
Focusing on long-term goals 
It's too hard, Johnson says, for moms who work on weekdays to be wholly responsible for their children on those same days. The established solution of allowing fathers to see children on weekends ends up working against mothers who have neither time or energy they can devote to earning money. This results in a situation where they end up completely dependent on their former spouse's monthly payments. Johnson says that recently divorced moms should begin thinking of life after child support by reducing their reliance on it.
However, some moms will be trading their time for money. Essentially, parents who get child support money have that money tied to the number of days they see their children. Moms who give up parenting time may also be giving up child support payments. This, according to Johnson, is desirable. The ultimate goal of her books is not teach women how to collect a bigger check, but provide them with the infrastructure on which to build the rest of their lives. This includes independence from spousal payments.
Obviously, this solution is not for everyone. But women who want to devote more time to their careers, go back to school, and become financially independent have a roadmap through Johnson's book.
Talk to a West Palm Beach Divorce Attorney Today 
Bruce S. Rosenwater & Associates represents the interests of divorcing spouses in divorce proceedings. Call our West Palm Beach divorce lawyers today to schedule an appointment, and we can begin discussing your options moving forward.
Resource:
time.com/nextadvisor/in-the-news/closing-the-gap-shared-parenting/