How to Avoid Bankruptcy This Holiday Season in West Palm Beach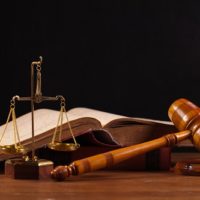 The holiday season can be a wonderful time, but it can also be incredibly expensive. Are you stressed thinking about the money you'll spend this holiday season? There are many financial demands over the holidays, between traveling, hosting family, holding dinners and giving the best gifts possible. But at Bruce S. Rosenwater & Associates, P.A., we don't think that you should let your holiday spending push you into financial frustrations. There are already plenty of factors that push people into debt, and holiday spending shouldn't be another part of your overwhelming debt situation. While some bankruptcy law firms in West Palm Beach only focus on helping once debt has gotten overwhelming, our team at Bruce S. Rosenwater & Associates, P.A. knows that it's best to avoid bankruptcy in the first place. We've put together some top holiday spending tips to help avoid bankruptcy in West Palm Beach:
Pay with cash. While paying with cash can seem old-school, this is the best way to keep a handle on your holiday spending. Paying with cash keeps you from overspending, because you only spend your available funds. This keeps you from racking up your credit cards for holiday spending.

Check your interest rates. If you do wind up using credit cards this holiday season, make sure that you're using cards with realistic interest rates. Don't focus on rewards or alleged perks, the best benefit of any credit card is its interest rates. Make sure that you're using a card with the lowest interest rates possible.

Plan ahead. Whether you're shopping with cash or credit, it's important to have a plan when you start shopping. Setting a budget, determining your maximum spending limit and even picking gifts out online beforehand can help lower your holiday spending.

Make a payment plan. Before you take out your credit card, it's important to have a plan for repayment so you don't get stuck paying off your holiday spending well into next year. Take a peek at your finances and work out how much you can pay off per month with the goal of having your holiday spending paid off well before next December.
You may want to give the best gifts, travel across the country or make the best meals this holiday season. But, it's important to work at keeping your holiday spending in check to avoid frustrations such as bankruptcy in West Palm Beach. Overwhelming debt can happen to anyone, especially during the holidays when spending increases. Act smart this holiday season to avoid the need to work with bankruptcy law firms in West Palm Beach.