Bankruptcy Law Firms in West Palm Beach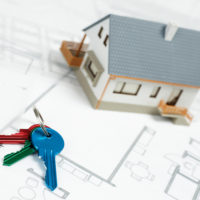 2 Things to Look for in Bankruptcy Law Firms in West Palm Beach
In the United States, knowledge of finances is not nearly enough of a focus. Young people everywhere are finding themselves in significant debt, which leads to stressors that happen far too early. Because of the lack of information and training, bankruptcy law firms in West Palm Beach are needed now more than ever. While students and other young people may not know much about the financial world, a professional law firm will. When it comes to seeking the assistance of an expert, it could be intimidating! Here are two important things to look for in an experienced firm.
1. A Comfortable Relationship with Bankruptcy Law Firms in West Palm Beach
If there is one thing that is extremely important, it's having a comfortable relationship with your firm. The reason being is that you're going through an extremely difficult time. That means that you're going to need a shoulder to lean on and support. If you feel distance and coldness from the firm representing you, there's a good chance you won't feel as positive about the process. However, if a firm is straightforward with you, capable of answering questions, and is there for you, then you can genuinely feel like you have a shoulder to lean on.
2. Find a Law Firm with Experience
When choosing a bankruptcy lawyer, you'll want to find someone with plenty of years under their belt. There's nothing worse than realizing that the individual you've hired doesn't have a clue on how to save you from financial devastation. Instead, choose a company with great customer reviews, positive feedback, and plenty of cases.
If you're facing bankruptcy eye-to-eye, it's time to get the leadership and knowledge you deserve. At Bruce S. Rosenwater & Associates P.A., we pride ourselves on being a company that is truly here for our clients. From day one, we'll be there to share your options, be transparent about the process, and set our clients up for future success. Call us today at (561) 316-4576 and see how our team can give you a shot at a better future!