Contact an Expert on Divorce in West Palm Beach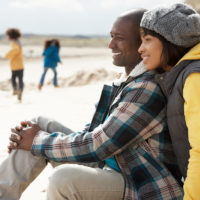 Divorce cases represent a very difficult and emotional time for any family. Not every law firm, will be able to treat your case with the care and commitment required, which is why you need to clearly identify the ones who will. Bruce S. Rosenwater & Associates P.A., has been providing outstanding legal services to members of the community and beyond for over 20 years. If you're in need of services regarding family law in West Palm Beach, trust our team to assist you.
Whether it's child custody, paternity, or other divorce related case, the family is heavily impacted by the decisions that are made but more specifically by how the case is handled. During this time, you require a lawyer with tact, experience and knowledge of the law, in particular divorce in West Palm Beach. When it comes to family law matters, hiring a divorce attorney with ample experience in the field will make a world of difference. The stakes are too high to risk working with someone who doesn't have a clear understanding of the process.
Family law in West Palm Beach, is potentially detrimental, if not handled correctly, when there are children involved. Parents want to ensure that their children will not suffer the consequences of a divorce or custody dispute more than they have to. At Bruce S. Rosenwater & Associates P.A., we are all about providing you with the professional advice and representation you need in this trying time. You can have peace of mind knowing that your family law case will be handled with the efficiency and timeliness required. There's no need to drag out the case if it doesn't have to be.
Call Bruce S. Rosenwater & Associates P.A., for Divorce in West Palm Beach
When you need a divorce specialist, contact the offices of Bruce S. Rosenwater & Associates P.A., at 561-688-0991. A divorce in West Palm Beach can have damaging consequences in your family, if not handled with the level of care and professionalism required. Don't risk it. Our experienced and compassionate attorneys are just a phone call away.