Finding Helpful Foreclosure Lawyers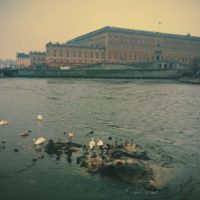 When you bought your house, whether it was decades or years ago, you never thought you'd receive a notice of foreclosure. Nobody becomes a homeowner with the intent of having the bank reclaim the property, but this problem of foreclosure is common throughout Florida. Job loss, illness, increasing bills and many other problems have caused to you fall behind on your mortgage. Once you're delinquent on enough payments, the bank intervenes. If you've received a notice of foreclosure, or if you know one is coming to your mailbox soon, it's time to start fighting. You can fight to retain ownership of your home, but you shouldn't go up against the big bank alone. At Bruce S. Rosenwater & Associates, P.A., our knowledgeable foreclosure lawyers in West Palm Beach are ready
to help you defend your property against the foreclosure processes.
You may think that a notice of foreclosure is a final say on your situation, but this couldn't be further from the truth. Even if you've received a notice of foreclosure, it's not too late to fight the process. Of course, you do need to move quickly as you find your defense options, because you have the potential of losing your home within only 120 days of your foreclosure notice. Not to worry, our foreclosure lawyers are ready to help you fight for your home. We can help you fight the process, working to retain ownership of your home, or to sell the property through means that are not as financially frustrating as a foreclosure.
A foreclosure defense lawyer in West Palm Beach from our firm can help you either fight for home ownership, or work to strategically find your way out of this situation. Foreclosure doesn't need to be your only answer, you may be able to find your way out of foreclosure through alternative methods such as:
Short payoff
Deed in Lieu
Mortgage modification
Short sale
Loss mitigation
Note negotiation
Debt relief
Your path of foreclosure defense will depend on your specific situation. For example, if overwhelming debt has caused you to fall behind on mortgage payments, you can work to solve the issue with our debt relief assistance. If you're ready to let the property go, but you don't want to feel the financial sting of foreclosure, a short sale can work for your benefit and the bank's benefit. If you're committed to retaining home ownership, a mortgage modification can help you refinance your home loan. Whichever path you choose, our team at Bruce S. Rosenwater & Associates, P.A. is here to help.