Financial Disagreements And Florida Divorces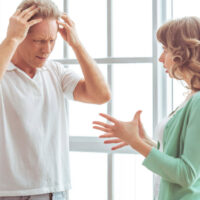 Many couples fight about money. The financial disagreements could be about debts, spending habits, or investment decisions. According to one report, approximately half of marital fights are connected to money. Because of this high percentage of couples arguing about finances, it makes sense that when a marriage is ending there may be financial disagreements.
It is important you secure stable finances for yourself moving forward. Do not sign off on an agreement without talking to a West Palm Beach family attorney. A seasoned lawyer can discuss your goals with you and let you know what is possible given the details of your situation.
Paying Off Debts or Agreeing to Debt Payments
Large debt loads can be difficult to manage, and if a couple divorces they will need to be distributed if they can't be paid off. How the debt will be divided depends on a variety of factors. It is likely the incomes of each person will be assessed.
Some of the debts that could be part of a divorce agreement:
Credit lines and credit cards
Mortgages and student loans
Business debts
Car, truck, boat and recreational vehicle loans
The repayment plan that is developed needs to make sense to you and the other party. Both people should be able to leave the marriage with confidence, not worrying that a creditor will be pursuing them for a debt their ex-spouse should be settling.
Spending Habits, Hidden Assets, and Financial Infidelity
How the debt was accumulated can lead to emotional exchanges as well. After all, it is possible each person has different views about how money should be handled. One person may purchase luxury items without a second thought while the other person tracks every dollar and finds lavish expenses to be frivolous.
Hidden assets are also a possibility when there are many fights about money and one or both parties suspect a divorce is in the future. The National Endowment for Financial Education approximates around 40% of married individuals have shielded financial information from their spouse. This could include pending bills, cash, gambling accounts, and investments.
When individuals lie to one another about money and they have agreed to live off of combined finances, it is referred to as financial infidelity. Because it is so pervasive, it is essential you have a legal professional on your side assessing all of your marital assets and debts so a fair divorce agreement can be created and agreed upon.
Talk to a Florida Divorce Lawyer Today
A West Palm Beach family attorney has the skills and experience you need. They can uncover hidden assets, determine if spousal maintenance is an option, and help you secure your financial future post-divorce.
Do you have questions about how your finances will be impacted by the divorce process? Discuss the details of your situation with the experienced legal professionals at Bruce S. Rosenwater & Associates. Our firm has the skill, resources, and experience you need to move forward with your life confidently. Family law can be complex, connect with a professional. If you need a family lawyer on your side, contact our team today.