Reduce Legal Expenses With Planning And Preparation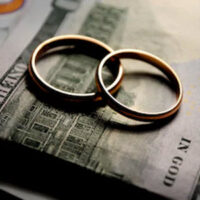 If you are moving toward divorce, you may have told friends and family members of your plan. It is possible a few of them have experienced the dissolution of a marriage in the past themselves. If so, they may share with you that divorce can be expensive. While this can be true, there are ways to reduce expenses, including planning, preparation, and communication.
When you meet with a West Palm Beach family attorney, having documents organized in advance will provide you with the opportunity to begin immediately working on your future goals, whether that includes keeping the family home or gaining possession of other assets. Your attorney can let you know if any documents are missing. If there are gaps, provide all information as soon as possible.
Documentation of Assets and Debts Will Be Needed
Naturally, your attorney can provide you with a list of all the documentation you will need to move toward a fair divorce distribution of assets and debts. But you can reduce the amount of billable hours by providing needed paperwork up front. You will likely need all of the following, for example.
List of all properties, those with mortgages and any that are paid off.
Financial account statements, including bank accounts and investment accounts.
Credit report with a list of all open accounts.
Retirement accounts, from IRAs to 401k accounts.
Any evidence of your spouse hiding cash, investments, bonuses, or other assets.
Debt totals, including mortgage statements, credit card statements, and student loan balances.
Emotions often run high when a couple is divorcing, but many find focusing on tasks such as gathering financial documentation to be productive and gratifying. After all, these are important steps to securing your future. Collecting documentation is a tangible thing you can do to provide for the years ahead.
Contested Divorces Can Complex
While organized documentation can smooth the divorce process, it doesn't always mean the process will be short. If a divorce is contested and high conflict, there may be more expenses to secure the outcome you want. Sometimes a large asset amount or interstate custody issues will lead to complicated legal concerns as well.
Share your expectations and concerns with a West Palm Beach family attorney. Then, a seasoned and talented attorney can strategize the best path forward. When you prioritize what is important to you, it can make negotiations shorter and reduce costs. Of course, there are situations when a prolonged divorce process is necessary to achieve your goals. In these situations, a lawyer is needed to manage the complexities of assets, debts, custody, and more.
Are you interested in learning more about how planning and preparation can help you save money on legal fees? Discuss the details of your situation with the experienced legal professionals at Bruce S. Rosenwater & Associates. Our firm has the skill, resources, and experience you need to move forward with your life confidently. Family law can be complex, connect with a professional. If you need a family lawyer on your side, contact our team today.