Moving Forward With Future Plans While Divorcing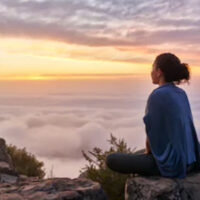 When you make the decision to divorce, you may be overwhelmed by emotions. After all, you need to think about how you will live your life and what your plans are for the future. It is natural to feel unmoored when your life is disrupted, but it can also be a time to make plans for your future.
Empowering yourself with information about what options you have can provide you with strength and confidence. Talk to a West Palm Beach family attorney about what steps you need to take to smooth the process and secure the results you want.
Divorce Laws Vary from State to State
It is common to talk through a divorce with friends and family members, they can provide the personal support you need. That said, if one or more of them give you advice on your divorce because they have divorced themselves, it is important to note that their experience could be a lot different than your own, particularly if they reside in another state.
When you discuss the specifics of your situation with an attorney, they can give you details on what is available for you, including asset division, support payments, and custody of minors. Mediation may be a low stress option if you and your spouse are open to negotiation.
There are times when custody is disputed. In these situations, there are steps you can take to strengthen your likelihood of securing the arrangement you are seeking. For example, even if you are interested in dating, it may be best to stay single until your divorce is finalized. Introducing children to new romantic partners could be brought up by your spouse as a negative influence.
Taking Care of Your Health and Meeting New Friends
Being honest about what you need, why the marriage wasn't working, and how you can be happier in the future can be an uplifting experience. To work toward a positive life, consider one or more of the following:
Create a meditation practice
Work with a counselor or therapist
Journal and read positive books
Listen to podcasts you enjoy
Keep a gratitude list
Taking care of your mind and body means you will have the balance you need to move through the divorce process successfully.
Of course, individuals are buoyed by the support of others, whether they are dating or not. If you find yourself unable to discuss your new home or life with people who knew you during your marriage, connect with new friends by taking a class, joining a club, participating in community activities, or attending support groups.
Talk About Your Post-Divorce Plans with an Experienced Florida Lawyer
How are you determining what you need post-divorce? If you have concerns about how to secure the future you want, discuss the details of your situation with the experienced legal professionals at Bruce S. Rosenwater & Associates. Our firm has the skill, resources, and experience you need to move forward with your life confidently. Family law can be complex, connect with a professional. If you need a family lawyer on your side, contact our team today.