Can Bankruptcy Law Firms in West Palm Beach Help Me Avoid Bankruptcy?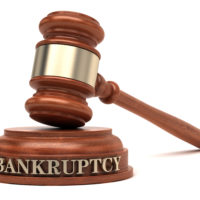 Homes and business can get overwhelming, as many expenses must be paid every month. While this may seem quite simple to many, for others, it's an uphill battle. The most significant payment for some individuals is the mortgage payment, which may eventually be too much. Does this mean that you'll need to file for bankruptcy? Maybe, and maybe not, but with bankruptcy law firms in West Palm Beach, the chances of keeping you from filing is much higher!
Are you searching for bankruptcy law firms in West Palm Beach? Call today at561-688-0991!
If you're a business owner feeling the pressures of financial frustrations, you're not alone. According to the Bureau of Labor Statistics, 50 percent of businesses make it past their fifth year. This is especially hard to handle if you're not making the desired revenue, while still trying to care for a home as well as a business location.
There are many alternatives to bankruptcy, and they may be more beneficial. While it's always great to attempt to reduce debt, sometimes it is too late. That's when you'll need a bankruptcy lawyer to negotiate with creditors in hopes that they will understand and agree upon a payment plan. Most times, creditors are open to working with customers merely because they want their money. The chances of this are higher when working with a lawyer, because of the professionalism and knowledge.
An additional option is to refinance. Refinancing means perhaps elongating your loan term so that the payments are smaller, though you will have to pay for a more extended period. Sometimes, options like these allow for cheaper loans, which may be more doable, saving you from filing for bankruptcy.
While these are a few alternatives, don't worry if you feel that you cannot begin to pay off your debt. At Bruce S. Rosenwater, we're one of the top bankruptcy law firms in West Palm Beach. We know how stressful it can be to be in this situation, which is why we look at all possible paths and help you to choose the best one. We'll work together to find an option that allows you to restart your life. Call us today at 561-688-0991 to see how we can get your life back on track.