When Should I Begin Declaring Bankruptcy in West Palm Beach?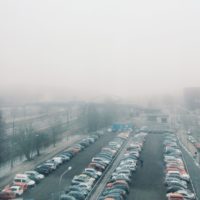 There are many things you must determine when you are faced with bankruptcy. Debt can rise quickly without noticing. Instead of drowning in debt collectors, you can act and work towards a debt free life with bankruptcy in West Palm Beach. Climbing out of debt on your own can be extremely challenging. With the help of Bruce S. Rosenwater, we are here to assist. However, if you are having a hard time deciding, the following signs may be important in your choice of bankruptcy.
If you find yourself digging further into debt as you are trying to escape it, bankruptcy might be the best choice for you. Bankruptcy offers many the opportunity to stop interest rates from piling up as you are paying off debt.If you have been tempted to take withdrawals from your retirement funds, you are not only going backwards with your future preparations, you are going into debt further. While you may not think it affects you now, you are creating great consequences for yourself in the future.

When you are in debt, it is important to think of those around you. Whether it is your children, a spouse, or a parent, your debt can often create problems for them in the future if you don't handle them now. Taking bankruptcy into consideration is a great way to make sure your loved ones are not faced with debt after your passing.

If you are currently upside down on your home, you may want to consider declaring bankruptcy in West Palm Beach to make sure you don't lose your home in the future. While bankruptcy may not seem like your only option, it might be the best option.
If you are interested in taking a positive step towards your future and away from debt, you may want to consider allowing Bruce S. Rosenwater & Associates. We can help make the right steps when declaring bankruptcy in West Palm Beach. Call us now at (561) 320-8173 to receive your free consultation.