Tips for Declaring Bankruptcy in West Palm Beach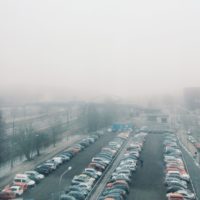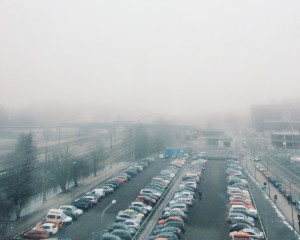 No one wants to declare bankruptcy. It literally is a last resort to a dire financial situation. But if you're looking at declaring bankruptcy, let the attorneys at Rosenwater & Associates, P.A. help you through the process. We can make the process as smooth as possible, if you even need to file for bankruptcy. We will exhaust every possibility before taking that final step. Give us a call today at 561-688-0991, or visit out office at 1601 Forum Place, Suite 610, West Palm Beach, FL 33401.
Assess Your Situation
First off, you want to determine where you are financially. You can do this by taking an inventory of all your liquid assets. Then, collect and add up your bills and credit card statements. If your assets amount to less than what you owe, then you may want to consider bankruptcy to get you out of your financial rut. However, do not approach bankruptcy lightly. It is not a quick-fix solution to eliminate debt.
Is Declaring Bankruptcy Hard?
it doesn't have to be with a great lawyer. You  or your attorney can file bankruptcy either voluntarily or by court order. There are many methods to file for bankruptcy, each with its positives and negatives. Contact Rosenwater & Associates, P.A. so we can help you determine which course of action is ideal for you to take.
Chapter 7 Bankruptcy
There are numerous reasons why people file Chapter 7 bankruptcy (also known as "straight bankruptcy). Unemployment, huge medical expenses and even marital issues can all contribute to why someone files for Chapter 7 bankruptcy. The cash from your assets go to the creditors (banks, credit card companies, etc.). Your bankruptcy stays on your record for 10 years. In a way, it offers a second chance financially. However, Chapter 7 is not for everyone. If you have a company or home you want to keep, it may be a casualty of the bankruptcy.
Chapter 13 Bankruptcy 
If you have property you want to keep, Chapter 13 (reorganization bankruptcy) is probably your best bet. This form of bankruptcy allows people to pay off their debt over three to five years. Once this bankruptcy is approved by the court, creditors have to stop contacting the debtor.
Declaring Bankruptcy
It can be hard to admit you need help getting out of debt, or that you can't do it alone. But that's why our government has bankruptcy laws to protect not only the creditors, but you! If you have a nerve-racking debt-load, it may be time to face financial facts. Perhaps you've been trying to ignore the ringing phone and the pile of unpaid bills that won't go away.
However, you could be doing yourself a disservice by not filing for bankruptcy. With a good lawyer and the right information, filing bankruptcy could give you the financial footing you need to get a fresh start. In other words, throwing in the towel may just be the beginning you need.
It's not easy admitting you need help getting out of debt. It may be a little embarrassing, but you can't do it alone. Let the attorneys at Rosenwater & Associates, P.A. help you through this trying time, and make this process as pain free as possible. Give us a call today, or stop by in person. We look forward to hearing from you.