Are Millennials Divorcing Less Than Older Generations?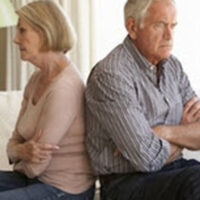 There is some indication that Millennials have turned the tide on the escalating number of divorces in the U.S. But how seriously should we take this data? The first question we should ask ourselves is why did the divorce rate jump in the first place.
The 1970s was a big year for divorce. Several marriages that began in the 50s, ended in divorce by the 70s. The divorce rate steadily climbed throughout the 60s until it reached a zenith in 1979 where there were 5.4 divorces per 1000 Americans—a number that was well over one million people. Rates continued to decline marginally, and in 2017 the divorce rate had nearly halved to 2.9 divorces per 1000 Americans.
While some have noted that fewer Millennials are getting married (which would certainly affect the above numbers) others believe that this trend is independent of that factor and poised to continue into the 2020s. Another argument cautioning against optimism that Millennials will finally "kill divorce" is the fact that not many of them have reached the "divorce age" (which is generally around 40 or after the children go away to college).
Is Millennial Divorce a "Simpler Affair"? 
While the divorce rate may be lower, Millennials, of course, still do get divorced. So what are those divorces like? According to experts, Millennial divorces are much simpler affairs than their counterparts in other generations. Simpler, of course, means that the divorces don't end up in litigation for years and they don't drive either spouse into bankruptcy. On the other hand, technology may play some role in this as well.
Modern technological breakthroughs have made it easier for Millennials to prepare their financial information ahead of a divorce proceeding. While Boomers are still bringing in boxes of paper to their attorneys, Millennials have their information at finger's reach on their phones. These factors have contributed to making divorce a much more efficient problem.
Another issue for Millennials is that they control much less wealth than the Boomer generation. High-asset divorces tend to be much trickier and take much longer to figure out than divorces in which the couple brings home their paycheck to pay a mortgage and feed their children. There isn't as much that needs to be untangled.
Additionally, individual spouses in Millennial marriages tend to be much more independent financially than older generations. This could have something to do with the gig economy but more to do with societal expectations for women now than were evident back in the 50s and even the 70s. This, some believe, has led to a culture where marriage is less about practical concerns such as financial stability, and more about choosing a life partner who can love and support you for the rest of your life.
Talk to a West Palm Beach Divorce Attorney Today 
If you're contemplating divorce, the West Palm Beach family attorneys at Bruce S. Rosenwater & Associates provide a number of options for our clients who are looking to move on with their lives. Call us today to find out more about how we can help.
Resource:
insidehook.com/article/relationships/will-millennials-break-the-divorce-trend-in-america