Will Remarrying Impact My Child Support?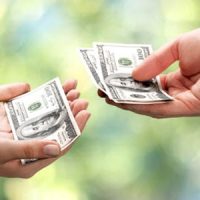 If you're a divorced parent in West Palm Beach, and you are planning to remarry, you may be wondering if your child support payments will be affected by your decision to wed. The answer to this question depends on several factors. To discuss the particulars of your situation with a legal professional, reach out and connect with a West Palm Beach family attorney.
When Will Child Support Be Adjusted in Florida?
In Florida, child support payments can be adjusted for several reasons, including:
Income shifts. When one of the parent's income changes by more than 15%, due to a change in their employment or a promotion or demotion at work, a modification to child support payments could be warranted.
Parenting time changes. If the parenting time arrangement changes, the amount of child support paid could be impacted. For example, if the child is spending significantly more time at the paying parent's home, they may be entitled to a reduction in child support payments.
Changes in the child's needs. When the needs of children change, such as if medical care is required or there has been a shift in educational expenses, child support payments could be modified.
The purpose of child support is to ensure that the child's needs are met and that they maintain the same standard of living they would have if their parents had stayed together. Because of this, when circumstances change, child support payments may need to be adjusted to ensure that this primary goal of the support payments is still being met.
Will a Change In Payments Be Automatic?
Child support payments are not automatically modified when circumstances change. Instead, a parent needs to file a motion to modify child support with the court. Once the motion is filed, the request for a payment modification is reviewed and it is then determined if a modification is necessary.
So, if you are remarrying, it is possible your ex-spouse will file a modification request. This could be particularly true if your marriage will result in a large, upward shift in your personal net worth. If your ex-spouse does move to adjust their child support responsibilities, it is important to note that child support payments cannot be retroactively modified. This means that if the modification is successful, it will only impact future payments.
Whether or not your child support payments will be adjusted will depend on several factors, including changes in income, changes in parenting time, and changes in the needs of the minor children.
If you are concerned about your ex-spouse moving to reduce their payment responsibilities because you are remarrying, discuss the details of your situation with an experienced divorce lawyer. A skilled West Palm Beach family attorney can help you navigate this process and ensure that your rights and interests are protected.
What are your child support concerns as you plan to remarry? The lawyers at Bruce S. Rosenwater & Associates are available to help. Talk to an attorney sooner than later, so you are prepared if your ex-spouse files a modification request. Book your free initial consultation today.