Specific Divorce Concerns For Stay-at-Home Parents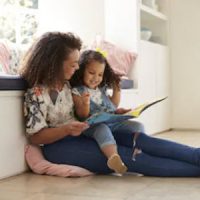 Uncertain financial futures can be incredibly stressful, and if you are a stay-at-home parent who is considering divorce, you may be wondering what financial resources you will have access to should the marriage come to an end.
Florida stay-at-home parents who are divorcing have different issues to address than couples who are both high earners. To have your concerns addressed, contact a trusted West Palm Beach family attorney.
Child Custody, Support Payments, and Alimony
One of the most significant concerns for stay-at-home parents who are moving toward a divorce is child custody. As a stay-at-home parent, you likely have a strong bond with your children and have structured your days around their daily lives. It's important to work with a skilled divorce lawyer to ensure that your rights as a parent are protected.
You may have to fight for a custody arrangement that continues to reflect the involvement you have in your children's lives today. For example, your spouse may push for a co-parenting arrangement.
Depending on what child custody arrangement is put in place, child support could be possible. If you are a stay-at-home parent and you take on the responsibilities of the post-divorce custodial parent, you will likely need financial support. If this is true for you, you need seasoned legal counsel who will work to ensure that child support is calculated fairly and accurately based on your financial needs and the needs of your children.
In addition to child support, some stay-at-home parents are entitled to receive alimony or spousal support. Alimony is a payment made by one spouse to the other to provide financial support during and after the divorce. Alimony can be especially important for stay-at-home parents who may not have the same earning potential as their spouse.
Preparing for Divorce and Talking with an Attorney
While it is common to have a lot of questions and want immediate answers, preparing yourself and taking time to carefully assess your situation will strengthen your position. If you are a stay-at-home parent who knows your marriage is ending, start taking steps to prepare for a Florida divorce. Here are a few things you can do to protect your interests and rights:
Gather all of the financial documents you can. This includes bank statements, tax returns, mortgage balances, and investment statements.
Create a budget to determine your financial needs. Looking at your household budget today and forecasting a budget for the future can help you understand your options. For instance, budgets can provide a lot of insight into how property division and child support could impact your finances.
Have a conversation with a West Palm Beach family attorney about what you want your future to look like and what you can do to make that future a reality.
Are you a stay-at-home parent facing divorce in Florida? If so, it's important to work with a lawyer who understands the specific issues related to stay-at-home parents. A trusted lawyer can help you protect your interests, talk to Bruce S. Rosenwater & Associates to learn more. Schedule your free initial consultation today.