Parallel Parenting And Co-Parenting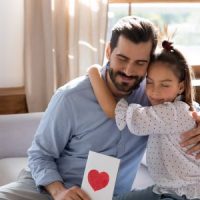 If you are a parent to young children, it is likely that one of the most challenging aspects of ending your marriage is determining how to co-parent effectively. Each family needs to find the approach that works best for them. Generally, there are two primary methods of co-parenting to assess, parallel parenting and traditional co-parenting.
Talk through your goals for your life after the divorce is finalized with a West Palm Beach family attorney. Legal professionals are available to provide you with tips on establishing an effective co-parenting relationship when divorcing in Florida. Additionally, your attorney can guide you through the asset division process and advise you on property concerns.
What is Parallel Parenting?
Parallel parenting is a form of divorce parenting that allows each parent to disengage from one another while still remaining active in the lives of their shared children. This method is often preferred when the parents do not get along and are unable to communicate effectively, when it is difficult to impossible to collaborate on parenting decisions.
In a parallel parenting arrangement, each parent has control over their own parenting time, meaning they may have different rules and expectations in their households than those in place in the home of their ex-spouse. While parallel parenting can minimize conflict and reduce the possibility of sudden arguments, it has the disadvantage of putting children in two homes that may have rules that are very different from one another, which can be confusing for them.
Do I Have to Choose Parallel or Traditional Co-Parenting?
If you're divorcing in Florida, you and your spouse may agree to some aspects of co-parenting and other aspects of parallel parenting. This is normal. The goal is not to establish a parenting plan that would work for other families, it is to establish a parenting plan that works for you, your ex, and your children.
When beginning the process of co-parenting, if possible, begin by putting the children's needs first. This means setting aside personal differences and focusing on what's best for the kids. Remember that the children are the innocent parties in the divorce, and while the process of ending a marriage is difficult for the entire family, it's the responsibility of the adults to protect the children from negative consequences when they are able to do so
Often the most effective way to put the children's needs first is to establish clear co-parenting guidelines. This includes everything from visitation schedules to how you'll make decisions about your children's education and medical care. These guidelines should be in writing, and if decisions will be made using a parallel parenting approach, include that information within the parenting plan document. A parenting plan is a useful way to ensure that everyone is on the same page.
Share your hopes for the future and co-parenting concerns with a West Palm Beach family attorney. Then, a plan forward can be developed.
Is it time for you to discuss the pros and cons of parallel parenting and traditional co-parenting with an attorney? Connect with the legal team at Bruce S. Rosenwater & Associates. Book your free initial consultation today.