Will My Divorce End Up In Court?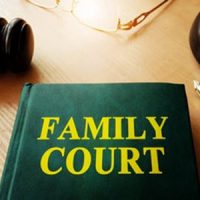 If you are hoping to get your divorce resolved quickly and smoothly, you are likely hoping to have a divorce finalized without going to court. Mediations and negotiations are possible when spouses are in agreement on key issues. But if there are ongoing arguments with no agreement in sight, having a court settle disputes could be advised.
There are a variety of paths a Florida divorce can take. Share the details of your separation with an experienced West Palm Beach family attorney. Once a skilled lawyer understands the situation and your objectives, they will guide you toward an appropriate resolution.
Cooperation Connected to Custody, Assets, and Debts
The more issues you and your spouse are able to reach agreements on the smoother your divorce will likely be. Coming to your own agreement also gives you more control on the final outcome. After all, a judge will do what they believe is fair, which may be different than what you or your spouse believe is just.
A handful of issues that may require a third party:
Division of assets and debts
If spousal support or child custody will be awarded
Parenting time schedules and child custody determinations
Once you share your concerns with an attorney, they can discuss whether mediation or another resolution, such as the court process, would be appropriate given your desired outcome.
Spouse Is Delaying Divorce
While many do want to have a divorce settled and finalized in a fast, efficient way, there are others who work to delay a divorce. There are many ways to drag the timeline out, from avoiding all communication to changing legal representation over and over again.
Even if you were hoping to avoid court, if you are experiencing delay tactics a court hearing could move the process forward. There is even the possibility of filing contempt if the situation has escalated. You do not have to stay married to somebody solely because they are refusing to cooperate with the divorce process. There are legal avenues you can pursue.
If you do have to go to court, you will want to be sure you have all of the appropriate documentation in place. Additionally, if you will be providing testimony, practice keeping your emotions in check. You want to convey information, presenting facts with clarity. Your attorney can walk you through what to expect and walk you through best  practices.
In short, court is not always necessary but it can be a useful way to move your divorce forward, depending on the situation. If you feel your divorce is taking too long or the agreement terms you are receiving from your spouse's legal team are simply unfair and not equitable, discuss the court option with a West Palm Beach family attorney.
Are you wondering if a judge is the correct person to resolve your divorce disputes? The seasoned legal team at Bruce S. Rosenwater & Associates can advise you on different resolution options. With skill and experience, our lawyers can advise you on the pros and cons of mediations and court appearances. Connect with a qualified attorney today. To get started, schedule a consultation.