Parenting Plans And Special Situations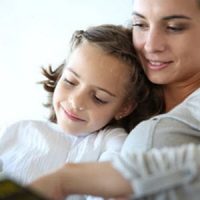 If you are divorcing and transitioning from parenting under one roof to establishing a co-parent relationship that will take place within two homes, explore the benefits of a detailed parenting plan. When you work with a legal expert to create a parenting plan, you can negotiate with your child's other parent and have custody terms and family guidelines clearly stated.
Just as each family is unique, there could be special concerns that you want addressed within the parenting plan. Maybe you have strong feelings about religious traditions or who will be making educational decisions, for example. Discuss your objectives with a West Palm Beach family attorney. Then, a plan you feel confident agreeing to can be developed, which could assist you in feeling at ease whether your children are with you or are spending their scheduled time with your ex-spouse.
Questions and Concerns to Bring to the Table
You and your spouse may both be in agreement on religious traditions, yet you still may want specifics connected to where children will be spending religious holidays. And things can become more complicated when parents are not in agreement on religious beliefs. All situations can be addressed in a parenting plan. If religion is one of your concerns, having the following questions addressed and negotiated to resolution can be helpful.
Which religious services will children attend and will they be attending with one or both parents?
Is it required that summer camps or other extracurriculars be connected to a specific set of religious beliefs?
Will the academic environment be a private school or is public school an option now or at some point during upbringing?
Whether one parent will be in charge of educational decisions or if those decisions will be made cooperatively can also be an area of dispute. Being specific is advised. Co-parents can put a range of items within a parenting plan, including daily study guidelines to boost the likelihood of academic success and if graduating early is permitted.
Other Common Concerns
One or both parents may develop new romantic relationships, and sometimes this happens faster than the other parent would like. If this is true in your situation, you may be interested in exploring putting language in a parenting plan that addresses adult relationships. For instance, maybe it needs to be stated that co-parents will not live with their romantic partners unless or until they are wed, for the stable home life of the children.
Creating a workable parenting plan may take time and energy, but doing the work today can reduce future disputes. Connect with a  West Palm Beach family attorney to learn more.
Do you have specific terms you want included in your parenting plan? Creating an agreement that results in a successful co-parenting relationship isn't always easy, but the seasoned legal team at Bruce S. Rosenwater & Associates have the skills and experience to negotiate on your behalf and land on an agreement you can agree to with confidence. When you are ready to get started, connect with a qualified attorney and schedule a consultation.