Infidelity, Emotional Cheating, And Betrayal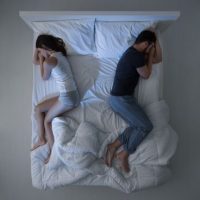 Troubles in a marriage can be very upsetting with discomfort and pain rippling into all areas of an individual's life. When people feel betrayed, hurt, and do not feel comfortable or at rest within their own homes, it can be difficult to perform well at work or pay attention to other areas of life in need of care. Sometimes, with counseling and support, repairing a marriage is possible. But in other situations, the marriage is coming to an end.
If you feel betrayed and are considering a Florida divorce, talk to a West Palm Beach family attorney who is accustomed to the conditions navigating a divorce after infidelity. Custody issues, financial concerns, and property ownership will all need to be assessed. Taking care of yourself is essential, lean on a lawyer to fight for your financial future.
Sexless Affairs and Infidelity
A person's trust can be betrayed in a variety of ways. There are marriages that end due to extramarital affairs, but sexless affairs that result in divorce are less commonly discussed. Emotional cheating is when a person turns to someone other than their spouse to obtain emotional support. When a person outside of the primary relationship is the go-to connection for support and bonding, it can be incredibly painful. The person who has sought emotional connection outside of the marriage could then opt to separate, or the spouse who has noticed the emotional affair may be too hurt to continue the union.
It is normal for long-term relationships to experience highs and lows, and this is true for marriages as well. But if a person is betrayed and the only form of communication occurring in the marriage is done in the form of accusations and fights, it can be hard to continue to the marriage, whether the betrayal was sexually intimate or not.
Discuss Next Moves with a Lawyer
When people are hurt, they often react to the pain without considering the consequences of their actions. If you plan to move out, connect with a West Palm Beach family attorney. Talking to a lawyer can be helpful even if you are separating and not divorcing. Separation agreements can be drawn up to ensure your interests are protected and that you will be receiving the financial support you need to care for yourself now and thrive in the future.
After a betrayal, a marriage counselor may be able to heal the marriage. But for others, that is not possible and it is time to consider your top priorities for the next phase of your life. Support systems are available to help.
Do you want to separate and divorce because you have been betrayed? Talk through your post-divorce objectives with the seasoned legal team at Bruce S. Rosenwater & Associates. Our Florida attorneys have the skills, resources, and experience to guide you through the divorce process. Once we understand your goals, we have the experience to make the future you want a reality. To get started, book a consultation with a qualified attorney today.