Supports For Grief And Emotional Distress During Divorce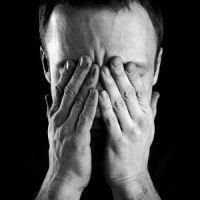 Ending a marriage can turn your life upside down. This is true if you are moving toward divorce because of infidelity or irreconcilable differences. It is normal to feel hurt, sad, and anxious. Grieving the marriage is part of the process when going through such a huge life change.
Because there are a lot divorce issues to navigate, including emotional, financial, and legal concerns, reaching out to lean on the support you need is often in your best interests. Often this includes a counselor or therapist to help you process emotions and a West Palm Beach family attorney to obtain the financial security you need and create a parenting plan that fits your goals.
Managing Feelings of Grief and Loss
While people commonly associate grieving with death, the process is part of other types of loss as well. Whenever something that is important to you is no longer in your world, shaking up how you imagined your life would be, grief is possible. Grief and sadness can lead to people disengaging from activities they enjoyed and spending a lot of time alone, feeling depressed.
If you feel overwhelmed with sadness, it is important to know that support is available to help you through the grieving process. Some find leaning on close friends and family members to be helpful. Others find it helpful to meet with mental health professionals who do not have personal connections to their former life or their soon-to-be-ex spouse. Sometimes talking to a third party is liberating.
Acceptance Is Part of the Process
Denial and disbelief are possible when a marriage ends. Particularly if you feel wronged or were surprised when your spouse informed you of their intention to leave the union. Frustrations and anger are also possible. Support systems can also help you find a path to accepting the change taking place. For some, the relaxation strategies within yoga and mindfulness practices can be beneficial. Finding a healthy way to move past disbelief to acceptance is part of healing.
As you find paths to heal and improve your life, a West Palm Beach family attorney can work through negotiations and aggressively push for the life you want post-divorce. Talking to your spouse may be upsetting for you, but a lawyer can talk to their legal representative on your behalf. And if you go through a mediation session, your lawyer will be there to advise you so you will not be on your own weighing the pros and cons of every decision.
Is it time for you to focus on recovering emotionally and have a legal pro handle the legalities of your Florida divorce? Bring the details of your situation and your post-divorce objectives to the seasoned legal team at Bruce S. Rosenwater & Associates. Once our Florida attorneys are familiar with your objectives, we have the skills and experience to make the future you want a reality and inform you of alternate possibilities. When you are ready to get started, book a consultation with a qualified attorney.