Florida Divorce And Social Media Use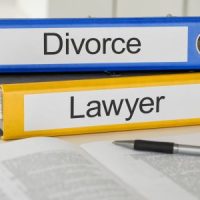 If you scroll through your social media accounts every day and post on a regular basis you are not alone. Many, many people in Florida and around the country use social media platforms to stay up on the news, share funny content with friends and family, and connect with things to do around town. But when you are so accustomed to using these platforms, it can be easy to post without a second thought, yet airing grievances and sharing updates on your separation and divorce can make it difficult for you to achieve your personal goals post-divorce.
Strategic communication is a cornerstone to developing the divorce agreement you want. To learn about how to communicate with your spouse and what you should or should not be posting for all to see, connect with a West Palm Beach family attorney. For some individuals, the best thing to do is to avoid social media until an agreement is finalized as some content can be taken out of context and used against you in the negotiation process.
Posts that Have Created Problems
If you are a daily social media user, you may wonder how your posts could create issues. After all, your soon-to-be-ex knows these platforms are your preferred type of communication. But there are many issues that arise during a divorce and what feels like a harmless post could cause more problems than you want to deal with later. For example, the following social media posts have escalated divorce disputes:
Images of expensive purchases that lead the other party questioning your need for spousal maintenance or a large portion of marital assets.
Party pictures including wild and lewd behavior, or changing a relationship status online, can complicate custody disputes.
Comments that insult the other person or sharing details of the divorce can upset your spouse.
When possible, an uncontested divorce can reduce stress. Plus, it can be less expensive. But mediation and compromise is less likely when there are online arguments or social media content is misconstrued or used to paint a different picture than the user intended.
Talk to an Attorney About Best Practices
There are steps you can take to smooth the process of your Florida divorce, including limiting social media posts and establishing a communication plan with your spouse. If you believe you would benefit from guidance as you move toward a separation or divorce, connect with a West Palm Beach family attorney.
Are you active on social media but are wondering what is appropriate to post now that you are moving toward a divorce? Understanding best practices can help you achieve the future you want. Share the details of your situation and your post-divorce objectives with the seasoned legal team at Bruce S. Rosenwater & Associates. Our Florida attorneys have the skills and experience to negotiate on your behalf and land on an agreement you can agree to with confidence. If you are ready to have an expert on your side, book a consultation with a qualified attorney today.