Why File Bankruptcy?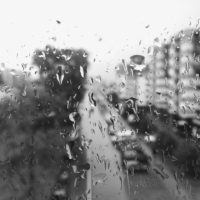 Unless you're a financial professional, finding yourself in overwhelming debt can be a frightening experience. How will you pay your bills? How can you keep interest rates from increasing your debt? If you're facing a job loss or medical expenses, how will these uncontrollable variables be paid off? Bankruptcy in West Palm Beach is an increasingly popular solution for financial struggles which have created bills that extend well beyond someone's means. If your bills are well above your income and you're racking your brain trying to figure out a solution, call on our lawyers at Bruce S. Rosenwater & Associates, P.A., we may be able to help. Bankruptcy is an opportunity to find your new financial beginning without overwhelming debt.
Even the most financially responsible can find themselves facing the challenges of insurmountable debt. For example, a car accident may cause injuries which prevent you from working while requiring substantial medical attention. In this instance, your income has dwindled or ceased while your daily expenses continue as they're compounded by medical bills for your injuries. There are few bankruptcy lawyers in West Palm Beach who can address this type of circumstance, but our team at Bruce S. Rosenwater & Associates, P.A. can help work towards the solution you need. We can help you with personal injury cases or with bankruptcy in West Palm Beach. In some circumstances, you may not have a personal injury case at hand due to being at fault, but bankruptcy is almost always an answer to these problems.
There are 2 major types of personal bankruptcy: Chapter 13 bankruptcy and Chapter 7 bankruptcy. Each type of bankruptcy comes with unique benefits and drawbacks. For example, you can completely eliminate some debts with the help of Chapter 7 bankruptcy. The exchange is that unsecured assets are sold to cover these debts. With Chapter 7 bankruptcy, a resolution can be reached within a few months. Chapter 13 bankruptcy doesn't involve the liquidation of unsecured asses, but it does involve payments which take place over years to cover debts. One of our lawyers can help you determine your best course of action for bankruptcy in West Palm Beach.
Some bankruptcy filings require a means test to determine eligibility. A lawyer from our firm can work to help you through your means test, along with helping you to obtain your necessary paperwork and documentation. You may have found yourself in financial struggles on your own, but our team at Bruce S. Rosenwater & Associates, P.A. is here to help you back towards a bright financial future. Schedule your free consultation today.