What To Do When A Florida Parent Avoids Paying Child Support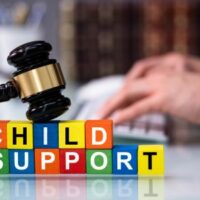 When a couple decides to divorce and children are part of the family, it is common for child support to be part of a divorce settlement. Essentially, a child support agreement means one parent will make monthly payments to the other parent. Typically the payments are made to the custodial parent, where the child is spending the majority of the time. The payments are to assist in the financial obligations that are part of raising one or more children.
Child support payments are different from spousal maintenance payments. While the receiver of child support payments can use the funds how they choose, the amount is awarded to help with the expenses of raising a child, such as housing and educational costs. When a parent fails to make their court mandated child support payments, the consequences can be severe. Talk to a West Palm Beach family attorney to learn more.
How Child Support Amounts are Determined
Support payments are determined after the resources of each parent are assessed. Florida is one state that estimates how a parent would have spent resources, say on a monthly basis, if the couple did not divorce. Then, that amount is used to land on an appropriate child support amount.
It is understood that both parents are obligated to support their kids, in whatever state they live in. Because of this, it is common for a marital settlement agreement to have clear guidelines on how resources will be distributed, including monthly child support payments.
Penalties for Not Making Support Payment
There are severe consequences for ignoring an obligation to make child support payments. If you are a parent who should be paying child support but are unable to because of life changes since the divorce agreement was decided, you need to move toward legally modifying the order. If you don't any or all of the following are possible:
Fines
License or vehicle suspension
Jail time
Seizure of financial accounts
Reports to credit bureaus
Without a modification, a parent is required to pay, even if they are unemployed, ill, or have entered another marriage.
If you are a parent who needs help with a modification or are a parent seeking to hold your ex-spouse accountable for the court mandated payments they should be making, connect with a West Palm Beach family attorney. There are options, talking through your concerns with an experienced attorney is the first step on the path to resolution.
Divorce can be difficult on parents and children alike. Having clear agreements surrounding finances can help in smoothing out future disputes.
What are your options now that your ex-spouse is not making child support payments? Or, can you no longer be able to afford the payments you've been ordered to pay? Discuss the details of your situation with the experienced legal professionals at Bruce S. Rosenwater & Associates. Our firm has the skill, resources, and experience you need to move forward with your life confidently. Family law can be complex, connect with a professional. If you need a family lawyer on your side, contact our team today.