What If My Spouse Wants To Share A Divorce Attorney?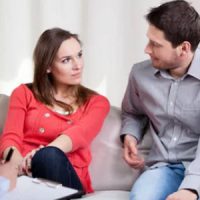 In some situations, spouses who are moving forward with an uncontested divorce consider using one divorce lawyer, to save money and streamline the process. While a divorce that is uncontested is often in the best interests of both parties as they are able to agree on divorce terms, the reality is having your own legal counsel is still to your advantage.
You want an attorney who will be fighting solely for what you need. Even when you and your spouse agree on basic terms, you are still on opposing sides of the divorce. You want a West Palm Beach family attorney who will push for your post-divorce objectives and defend your interests should a conflict arise.
Disputes and Mediation
Even when spouses make the decision to amicably divorce, there may still be disputes. After all, you may have verbally agreed that you both want to divide assets fairly, but what you consider to be fair may not be the same as what your spouse believes to be fair.
When there are conflicts, mediation could be a resolution option to explore. While you can't go into a litigious divorce with one attorney, out-of-court agreements through mediation could be a solution. A mediator is a neutral attorney who does not represent you or your spouse, they could do one or more of the following:
Define law terms and explain the details of family law as they pertain to your situation.
Share possible solutions to different contentious issues.
Look over all financial records to be sure they meet full disclosure qualifications.
Encourage crafting a collaborative agreement.
Ensure divorce paperwork is accurately filled out and completed.
While an attorney-mediator is a third party to help you and your spouse work toward solutions, it may also be advantageous to still have your own attorney. This means the mediation meeting will include the mediator, you and your attorney, and your spouse and their lawyer.
Speak to an Attorney About a Full and Fair Agreement
When you talk to a West Palm Beach family attorney, you learn more about your case. It is important to be fully informed when making such a large life-changing move, such as a divorce. If you are leaning toward agreeing to share an attorney with your spouse because you simply want the divorce to be finalized quickly and efficiently, a lawyer can introduce you to a variety of choices that could meet your goal. Quick turnarounds are also possible with your own attorney, what timeline is possible depends on your situation. Once your lawyer knows your top priorities, they can work to make your goals a reality.
Could you use some advice on if you should or should not share a lawyer with your soon-to-be-ex spouse? Shared legal representation has issues, to learn about how this arrangement could be impacting your future, talk to the legal team at Bruce S. Rosenwater & Associates. Skilled Florida family attorneys have the background you need and are familiar with the details of Florida law. Prepare for your life post-divorce, book your free initial consultation today.