Are You Considering Divorce?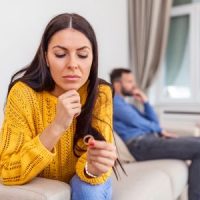 It is normal to have a period of time in which you are deciding if you want to pursue ending your marriage or not. This could happen in tandem with going to marriage counseling, or you may be weighing the pros and cons of separating because it is clear you and your spouse have grown apart. There are even situations when contemplating divorce is sudden, such as when a spouse is surprised to learn of infidelity or other forms of betrayal. Often, talking to a legal professional about what to expect, should you choose to divorce, allows you to plan for the coming months and years.
To have your situation fully assessed, make an appointment with a West Palm Beach family attorney. A veteran divorce lawyer will answer the questions you have and may be able to pinpoint areas of possible dispute you had not yet thought about, which means you can thoughtfully strengthen your case.
What to Know About Your Attorney
Before hiring an attorney, be sure you inquire about their experience. You want a lawyer who has had successful results in cases similar to your own. Additionally, you want to work with a lawyer you are comfortable with. You will be sharing personal information and being honest is essential to achieving a well-crafted divorce agreement. Hire a lawyer you trust.
Some of the questions you may want to ask a lawyer before retaining their services:
What is your experience with cases similar to mine?
Will you be the one working on my case? Or others in your office?
Given the facts you know, what resolutions do you think are possible?
How much do you charge and what will the full cost of your representation be?
Is there a strategy you believe would work best for my situation?
Answers to these questions will help you make a decision and could prompt further conversation that would introduce you to even more valuable information.
Prioritizing Your Goals Is Part of the Process
Even if you have not made a final decision about divorcing or not, understanding your priorities will allow you to fully understand your options. What your goals are will depend on your preferences. For example, if you are a parent, child custody and parenting agreements could be top concerns. Or maybe you have strong feelings about retaining the marital home and securing a large portion of investments. When a West Palm Beach family attorney analyzes the facts of your case, they can share the nuts and bolts of your options.
Have you been considering beginning the divorce process? Talk through asset distribution and other issues with an experienced team of family lawyers. With skilled legal professionals on your side, achieving the future you want is possible. Whether you are ready to start the process or simply want to speak with a lawyer about what could happen given the details of your situation, reach out to the legal team at Bruce S. Rosenwater & Associates. Book your free initial consultation today.