Study Shows Common Reasons Why Couples Divorce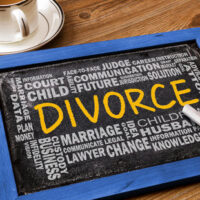 A recent survey of 52 individuals who underwent PREP (Prevention and Relationship Enhancement Program) while they were engaged sought to test the effectiveness of the program for couples. Specifically, the study hoped that couples would share their reasons for divorce including the "final straw" that pushed them over the edge.
The program was meant to prepare couples for marriage turmoil by addressing some of the major stressors within a marriage. Participants also provided feedback to those who had conducted the study to improve the success of the pre-marriage counseling program.
What Was the "Final Straw" for Most Couples? 
According to the participants in the study, the most common reasons for divorce were:
Lack of commitment
Infidelity
Conflict/arguments
The most common "final straw" that pushed one or both spouses to call it quits included:
Infidelity
Domestic violence
Substance abuse
The majority of spouses blamed their partners rather than themselves for the breakdown of their marriage. Participants reported that the educational program would have been more useful prior to making a major commitment, like engagement, to another person. They also hoped for more extra-educational resources for support with their relationship issues. Lastly, participants were very interested in the stages of typical marital development and would have liked there to be more focus on the stages of marriage.
Divorce Studies and Study Goals 
Whenever you hear about a divorce study, you should know that there is likely an agenda behind it. While divorce is not a pleasant time for anyone, many government leaders, think tanks, religious leaders, and political pundits have a vested interest in seeing divorce rates decline. This is likely influenced by religious or political leanings concerning the importance of the nuclear family. Any program that is meant to stop divorces before they happen should be met with suspicion.
Why? Well, while there isn't a study to confirm this, it has been our experience that the majority of marriages that ended up in divorce should have been dissolved and perhaps never happened in the first place. While there is no shortage of studies linking children of divorce to psychiatric problems, there are no studies linking psychiatric problems to the conflicts that led to the divorce. This is telling. The message is that the couple should work through the marriage regardless of the psychological stress that it is causing them or their children.
Perhaps the study would have been more effective at preventing divorce if it had coached its participants to keep searching for a partner who did not cause them psychological distress. More often than not, the substance abuse, domestic violence, and fidelity issues that cause the breakdown of marriages are already present when the couple puts on their rings. Perhaps preventing these marriages in the first place would result in a lower divorce rate. But the study is about preventing marriages from breaking down, not preventing bad couplings from becoming marriages, which is why it's disingenuous.
Talk to a West Palm Beach Divorce Attorney 
If you're ready to take the next big step in your life and divorce your partner, the West Palm Beach divorce attorneys at Bruce S. Rosenwater & Associates will be right by your side advocating for your interests the entire time. Call our office today to discuss your options for your future.
Resource:
ncbi.nlm.nih.gov/pmc/articles/PMC4012696/