Strategies People Use To Delay A Divorce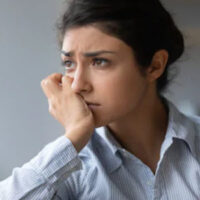 Facing a divorce is difficult even when both parties agree separating is for the best, but the process can become more complicated when one person refuses to believe the marriage is ending and takes steps to delay the divorce. Attorneys who regularly work on divorce cases understand ending a marriage is a difficult and emotional process. But there are resources available to smooth the process for you and everyone else involved.
If you suspect your spouse is using delay tactics, there are things you can do to keep the process moving. Whether a person is dragging the process out because of their own personal fears or a long divorce is happening because of ill feelings, legal help is available. Share your frustrations with a West Palm Beach family attorney. A lawyer can offer you legal solutions.
Canceling Meetings and Changing Lawyers
There are many different tactics a person can use in an effort to stall the divorce process. If a person is doing so because they want to save the marriage and you also feel a reunion might be possible, it could be a time to explore marital counseling to determine a path forward together. But if you are positive it is time to dissolve the union, be aware of the following delay tactics.
Revising terms and changing details repeatedly
Deciding to switch attorneys, sometimes more than once
Ignoring calls and messages about the divorce
Rescheduling and canceling meetings
Failing to sign important documents
Filing motions that you believe are unimportant
Employing several of these strategies at one time can result in ongoing delays. Talk through your concerns with an attorney. If you are able to discover the root of the issue, delays may be able to be managed. For example, if someone is stalling divorce because they are scared of losing their health insurance, a financial amount for them to purchase their own insurance could be negotiated between the two attorneys.
An Experienced Florida Family Lawyer Can Help
Because family lawyers work on divorce cases every day, they are well-versed in how to overcome delay tactics. When negotiation is impossible and the other party continues to ignore documents and requests, contacting a judge about different options for finalization may be possible.
A West Palm Beach family attorney is trained and skilled at finding legal resolutions, even when they appear impossible. You do not have to stay married simply because your spouse does not want to get divorced. There are ways to finalize a divorce, even when the other party insists on delaying the process. Work with a seasoned lawyer so you can define your life on your own terms.
Is your spouse constantly rescheduling meetings in order to delay the process? Talk to the legal professionals at Bruce S. Rosenwater & Associates. Our attorneys are available to make the future you want a reality. There is a path to stability, even if your spouse is putting up barriers. A Florida lawyer can help you secure the life you want and deserve.