Is It Time For Me To Talk To A Divorce Lawyer?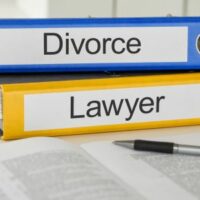 The decision to divorce is never easy, but a strong union must be balanced on healthy communication, respect, and trust. If you feel there is no understanding in your relationship, it may be time to move toward a brighter future. Also, emotional and physical abuse are unacceptable, if you are in an abusive relationship you owe it to yourself to care for yourself and protect your wellbeing.
Of course, if you do choose to separate and divorce, there will be asset division, custody concerns, and maintenance payments to consider. Discussing these concerns as soon as possible with an experienced West Palm Beach family attorney can help you secure the life you want. With a legal professional on your side, strategies can be tailored for your unique situation.
Reasons Why Individuals Reach Out
One of the many reasons why people reach out to divorce lawyers is they are seeking solutions. When you share the details of your circumstances with a lawyer, they can help you develop a path forward. Key issues will be identified, which can lead to decisions about what you are willing to give up and what items are essential to you.
Times to connect with an attorney:
You have been thinking about divorcing and want more information.
Your spouse has served you papers and you are unsure what to do next.
After discussing separation, your spouse has begun talking to an attorney.
Your marriage isn't healthy and you've noticed your spouse making large financial moves.
Hiding assets is more common than many people think. To protect yourself and understand your options, talk through your assets with an attorney. This includes properties purchased during the course of your marriage and any investment accounts that have been built over the years.
DIY Divorces Can Lead to Financial Losses
Splitting assets without disagreements may be possible, but it is important to not take your spouse's word about what is a fair agreement. To ensure you are securing the assets you are entitled to, you need a lawyer who is solely looking out for you.
Future stress and expense is possible when a couple agrees to a DIY divorce or uses one lawyer to represent both sides because there could be a legal dispute later. Instead, take care of all financial matters properly the first time. Hire a West Palm Beach family attorney to be sure you are not jeopardizing your finances.
Make a list of all of the questions you have prior to your first meeting with your attorney. Then, you will have answers to child support questions, communication concerns, financial matters, and divorce timelines right away.
Do you need the advice of a divorce attorney? Connect with the experienced legal professionals at Bruce S. Rosenwater & Associates. There are many factors to consider when considering a divorce. Whether you have been married for one year or many decades, you need a legal professional working for your best interests. Divorce is not always easy, contact with a Florida lawyer today to secure the future you deserve.