Steps To Take When Choosing A Florida Divorce Lawyer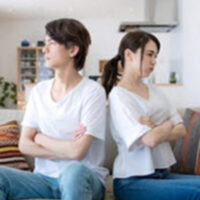 Working with a compassionate lawyer you can trust can make a difficult divorce smoother. In order to connect with the right person, there are a few steps you can take. Asking questions is part of the process. Once you are ready to move forward, connect with a West Palm Beach family attorney.
Questions to Ask a Family Attorney
When you first meet with a lawyer, it can help to bring a list of questions with you. The conversation may flow naturally, but having prepared questions with you means you will be sure all your concerns will be immediately addressed.
Also, it can be helpful to take notes, particularly if you are interviewing more than one attorney. Then you can look over the questions you asked and what answers each lawyer provided so you can make an informed decision on who is the best attorney for you and your situation.
Some possible questions:
What is your track record of case results?
How long have you been practicing family law and working on divorce cases?
Can you inform me on how likely my goals are?
What should I be doing right now to strengthen my case?
Is there an estimated cost I can plan for?
If you aren't sure what your goals are, those can be discussed in an initial meeting as well. For example, you may have a certain child custody arrangement in mind as your first priority. Others want to retain control of the family home or are concerned about how assets and debts will be distributed. Agreements are often reached outside of court, but if that is not possible mediation or court could be an option.
Find an Attorney You Can Trust
To connect with an attorney you can ask friends, family members, and others you trust for suggestions. You may know someone who has gone through a divorce who can give you guidance about how to determine if the attorney is the right match for you. Overall, you want someone who has experience and can help you achieve your goals.
Divorcing can be emotionally draining. A West Palm Beach family attorney can attend to all of your legal needs while you focus on preparing for your new life. Seasoned divorce attorneys also have connections to a variety of other professionals who are experienced in helping individuals through the divorce process. For instance, you may want to access emotional support or financial expertise. There may be a lot of negotiations to land on a fair divorce agreement, but a skilled lawyer will not accept an agreement that does not give you what you need to move forward.
Is it time for you to choose a family lawyer to guide you through your divorce process? Connect with the experienced legal professionals at Bruce S. Rosenwater & Associates. Whether you have been married for one year or multiple decades, there is a strategy to help you move toward the life you want after marriage. If you aren't sure what assets to prioritize and if you should agree to an agreement proposed by your spouse, contact a Florida lawyer today.