Estate Plans Need To Be Updated After Divorce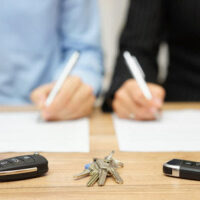 If you are navigating a Florida divorce, you know there are many issues to talk through and resolve. Naturally, day-to-day items are on the top of your to-do list. The process of moving into a new home and establishing a fresh daily routine can be stressful enough, but once you have adjusted your personal finances and have a clear view of how asset division and custody concerns will likely be handled, it is time to think of some larger life issues, such as estate planning.
A West Palm Beach family attorney can ensure all the documents you need addressed will be updated should a marriage dissolve. In order to secure the life you want today, and make your future wishes for loved ones clear, talk to a legal professional.
Examples of Estate Plan Documents to Review
Estate plans vary from family to family, but most include any or all of the following:
Power of attorney
Last will and testament
Beneficiary designations
Child custody responsibilities
Living will or advance healthcare directive
Memorial instructions
Identity documents
Passwords and logins for digital accounts
The one that is familiar to most is the need for a will. A will is a document that outlines who will inherit your assets when you pass away. This could include investment accounts, properties, or personal possessions. Animal lovers may include who is responsible for their pets as well.
Guardianship of Minor Children
If you are a parent, your will needs to state who will be the guardian of your minor children in the event of your death. In many situations, the non-custodial parent will be the sole guardian after the custodial parent dies, but there are situations where this is not in the best interests of the child or children. If the non-custodial parent has limited rights for a clear reason, another adult needs to be named within the estate documents.
Whether you are concerned about custody issues or life insurance policies, talk to a West Palm Beach family attorney. There are many examples of individuals believing plans were in estate planning documents were in place when they weren't. Or a person thinking their wishes will be carried out because they verbally shared the information with someone but never changed the legal documents. Securing all of your documentation now will allow you to move into the future with focus and clarity.
If your estate plan has your soon-to-be ex inheriting all of your assets, it may be time for a change. While the immediate concerns of spousal support and child custody are top of mind when separating, there are other legal arrangements that need to be put in place once a divorce is finalized as well.
Would you like to walk through all the documents that need to be updated when divorcing? Connect with the legal professionals at Bruce S. Rosenwater & Associates. Whether your estate plan was drawn up a month ago or has been in place for years, talk to a lawyer about how your divorce impacts your estate plan. If you have questions, contact a Florida lawyer today to secure the future you deserve.