Deciding To Return To Your Maiden Name After A Florida Divorce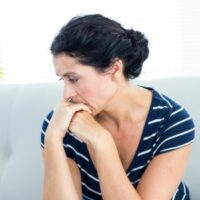 Throughout the divorce process, there are many decisions and compromises to be made. For some women, this includes the decision to return to their maiden names or keep their spouse's name once the divorce is finalized. There are many factors that go into an individual's decision to change their name (or not).
Many women have developed their professional careers with their married name, for example.  There are also women who choose to keep their married name in order to have the same name as their kids. Others find reverting to their married name to be the appropriate choice for their lives post-divorce, it can be empowering to remove a family name that you no longer identify with. Share your goals for the future with a West Palm Beach family attorney. A qualified lawyer can help you lay the legal groundwork to make that future a reality.
When a Decision Is Made Will Impact the Cost
If you are considering changing your name after you divorce, know that the timing of your choice could be the difference between a name change at no cost and a name change that incurs hundreds of dollars in fees. Basically, in Florida, a woman can restore her maiden name free of charge while the divorce case is open.
Changing your name after the divorce has been closed means you will have to pay for the name change. This is because the state does not see the change as a restoration of your maiden name but as a standard name change.
Whether you choose to change your name before a divorce is finalized or after, there are many documents that will need to be changed. This could include one or all of the following.
Passports
Wills and trusts
Social security cards
Vehicular licenses
Bank and financial accounts
Credit lines and mortgage documents
It is also important to alert your employer of the change as soon as possible so the human resource department can update your insurance, payroll, and retirement accounts. It is likely they will provide you with paperwork in order to make the change official within employer records.
A Florida Family Lawyer Can Help
Transitions are part of the divorce process. Your spouse does not have a say on if you choose to keep your married name or not, unless there is language in a prenuptial or other legally binding agreement connected to your name. Discuss the details of your situation with a West Palm Beach family attorney to determine the best path forward. Divorce is often emotional, you need a strong support system to help you through the many decisions that need to be made.
Is reverting to your maiden name after divorcing something you are considering? If you have questions about changing your name in the state of Florida, talk to the legal professionals at Bruce S. Rosenwater & Associates. Qualified lawyers can walk you through the process and help you establish the future you want. Our attorneys work for you, schedule a consultation today.