Should We Wait Until The Kids Are Adults?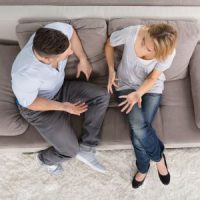 Deciding when to divorce can be especially complicated when there are children involved. While some couples consider delaying a divorce until the kids have grown up, it is important to consider that there are also consequences to waiting.
In many situations, moving forward with a plan to divorce is in the best interests of everyone in the family, including children. Particularly if the marriage has become one that is hostile. Sometimes, showing children that a happier life is possible allows them to prepare for their own bright future. To discuss divorce timeframes and what your Florida custody arrangement would likely look like, meet with a West Palm Beach family attorney.
A Range of Questions to Consider
There are a range of factors to consider when deciding when to pursue the divorce process. If you and your spouse are weighing if a divorce should happen now or if it would be better to wait until the kids are older, there are a handful of questions to work through.
What will the impact of the divorce be on the kids? One of the most significant factors to consider is the impact that a divorce will have on the children of the family. While children may be more emotionally resilient as they get older, a divorce will still have a significant impact on them, regardless of their age.
How is your relationship with your spouse? Waiting until your children are grown up to end your marriage may not be possible if you and your spouse are unhappy. Staying in a negative environment can cause resentment and tension. This is not healthy for anyone, including the kids.
What will be the financial impact of splitting up or staying together? Divorce can be costly. Some families review long term goals before deciding when to divorce. For example, whether you are married or not will impact health insurance and retirement plans. That said, after careful review, there could be a path to financial security and divorce.
Is it worth the emotional toll? Staying in an unhappy union takes a toll on the entire family. Sometimes ending a marriage is the right solution for everyone's physical and mental health.
How long are you willing to wait? If you are considering waiting until your children are grown up to end your marriage, depending on the age of your children, this could take years or even decades.
Ultimately, you and your spouse need to review your family circumstances and then make a decision that aligns with everyone's needs.
Talk to a Florida Divorce Attorney
If you're considering divorce, it's important to speak with a West Palm Beach family attorney. who can guide you through the process. A divorce attorney can help you navigate the legal system and help you achieve the best possible outcome for you and your family.
Is it time for you to divorce? Whether you have young kids or grown children, the lawyers at Bruce S. Rosenwater & Associates will listen carefully to the details of your situation and share with you resolution options. Book your free initial consultation today.