Benefits Of A Detailed Parenting Plan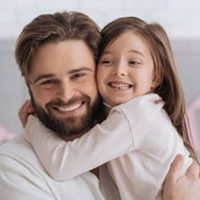 Detailed parenting plans provide numerous benefits for both parents and children during and after a Florida divorce. Because these plans address schedule issues, routines, and potential conflicts in advance, parents can minimize stress and avoid potential conflicts. As a result, parents can focus on building their own post-divorce future and ensure that their child's needs are met.
To learn about what is possible for you and your children, connect with a skilled West Palm Beach family attorney who has experience with Florida parenting plans. Working with an attorney means you will fully understand your options as you navigate your divorce. Plus, your parenting plan will be well-crafted, meaning it will meet Florida requirements as a legally-binding document and be in the best interests of the child.
Determining Who Will Make Decisions
Divorce is an emotionally challenging experience for couples. And if the two individuals are planning to co-parent their children after a separation, having a plan in place can be enormously helpful. In Florida, a detailed parenting plan can support both parents continuing to play an active role in their child's life and minimize arguments.
A written agreement between divorcing parents, parenting plans outline how parental responsibilities will be shared and how decisions about a child's upbringing will be made. These plans are not optional in Florida, the state has made parenting plans mandatory for divorcing couples with children.
Parents can address potential areas of dispute that may arise in the future within a parenting plan. Deciding on decision-making abilities regarding healthcare, education, and religious upbringing today means parents have a roadmap to follow in the future.
One of the most significant benefits of a detailed parenting plan is that they reduce stress for parents and their children. When parents have a clear understanding of their responsibilities and obligations, misunderstandings and disagreements can be avoided. Additionally, when responsibilities and decision-making abilities are understood and agreed upon, there will be fewer situations requiring court interventions, which can be costly and time-consuming.
Consistent Routines and Predictable Schedules
Consistent routines and set schedules are possible with parenting plans. Children thrive on predictability, and a parenting plan can help ensure that they maintain their daily routines, even after a Florida divorce is finalized. A detailed plan can address issues such as transportation, visitation schedules, and holiday arrangements, making it easier for parents to plan their schedules.
Hiring a West Palm Beach family attorney to assist with the drafting of a parenting plan is an important part of the process. A skilled family law attorney will listen closely to your goals and share with you what will need to be included within a plan. Terms can be negotiated and potential issues can be dealt with during the drafting process as well.
What are you hoping to include within your Florida parenting plan? The lawyers at Bruce S. Rosenwater & Associates will listen carefully to your situation. Then, they can guide you through the parenting plan process, which will bring clarity to your co-parenting arrangement. Book your free initial consultation today.