There Are Smartphone Apps To Support Co-Parents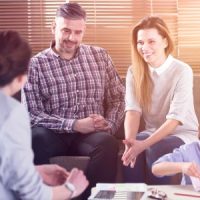 Co-parenting after a separation and divorce can be challenging. Parents themselves are adapting to a new situation and are often feeling the stresses of juggling work, their personal lifes, and raising children. However, there are supports, including technological tools to make co-parenting easier and more manageable.
As a co-parent, you may need to communicate, share information, and coordinate with your child's other parent. A West Palm Beach family attorney can share with you the advantage of drafting a well-crafted plan for co-parenting and why some families find smartphone applications helpful.
A Handful of Co-Parenting Apps
If you believe an app could help you, or you are open to exploring technological tools such as an app, consider the following.
Our Family Wizard. An app that helps you coordinate schedules, share information, and communicate with your co-parent, Our Family Wizard provides you with a shared calendar, so you can easily track important dates, events, and appointments. It also allows you to send messages.
Created as a family organizer, Cozi helps you keep track of your family's schedule, appointments, and activities. You can also set reminders, so you don't forget important events or appointments. This app is especially helpful for busy co-parents who need to coordinate schedules and manage childcare commitments.
Google Calendar. Some co-parents find it beneficial to turn to a scheduling app they already have on their phone, such as Google Calendar, which is a popular app that allows you to create and share calendars with your co-parent. You can easily schedule appointments and share events with your co-parent. This app also allows you to create recurring events, making it easy to schedule regular activities or appointments.
Talking Parents. A communication app designed specifically for co-parents, Talking Parents provides a secure messaging platform that allows you to communicate with your co-parent without the risk of misunderstanding. This app also tracks all communication, so you have a record of all messages sent and received.
While some technological options are designed specifically for co-parents, others are family scheduling applications that simply work for both parents. Finding what is right for your situation may take a little time, but it could help to promote effective communication with your co-parent in the long haul.
Discuss Parenting Plan Goals with a Seasoned Attorney
While applications can be incredibly helpful, legal documents are still essential. For instance, parenting plans that outline an array of custody, child support issues, and parental responsibilities are needed to effectively parent. To get started on your parenting plan, talk to skilled West Palm Beach family attorney.
Have you recently separated and are working through how to co-parent with your soon-to-be-ex spouse? Support systems are in place to guide you through the process. For you, this might include leaning on smartphone apps and other tools while working through the details of your desired parenting plan with the legal team at Bruce S. Rosenwater & Associates. If you aren't comfortable with scheduling apps, there are other solutions to explore as well. Schedule your free initial consultation to learn about what options are available for you.